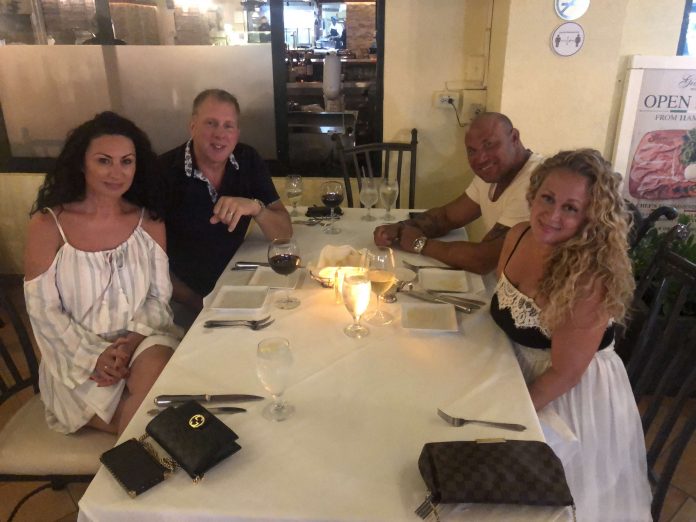 Aruba Today welcomes readers to participate in our newspaper. Now that we are open to visitors again after the three months of lockdown we are all ears to hear about you. How do you feel to be back or maybe this is your first time in Aruba? Let us know! Send us a picture and tell us about your experience because we love to share this with our readers.
What do you do?
It's easy. Mail us your vacation picture(s) together with completing the sentence: Aruba to me is …….. (Email: news@arubatoday.com) and we will publish this in our newspaper. This for sure is a great vacation memory to take home with you.
For today's newspaper we received this great picture from Carmela and Joseph Villari and Jeff & Almira Lewis from New Jersey.
"Hello , me and my husband came to visit this wonderful island for our 16 year anniversary in order to get away from the stress of the COVID-19 pandemic. We came with some lovely friends for some fun in the sun. Aruba is our sanctuary! Great food, weather, and the people are so welcoming. Aruba is our #1 destination island!
Love Always,
Carmela and Joseph Villari with Jeff & Almira Lewis of New Jersey enjoying a lovely dinner At Daniels steak house."