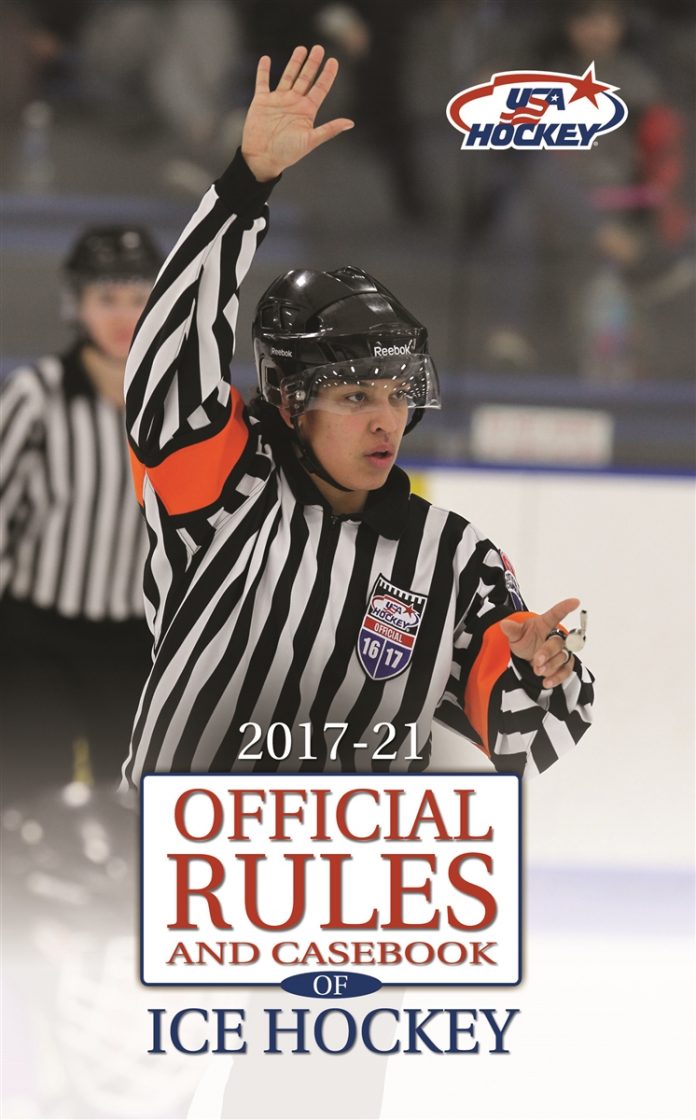 Sarah Hickman-Harms, daughter of Aruban born Esther Ruth Harms, is a referee with international certification to referee youth, high school, college and women's professional games in the United States. Sarah's parents are Dr. Stephen Hickman and Aruban born Esther Ruth Harms. Her picture appears on the cover of the Ice Hockey Official Rules and Casebook. Last year she officiated three games of the Canadian Women's Hockey League (CWHL) between Calgary Inferno and Shenzhen KRS Vanke Rays in Shenzhen, China.
Last weekend Sarah officiated as linesman the 2020 National Women's Hockey League All-Star Game in the jam-packed, completely sold out, standing-room-only crowd at Warrior Ice Arena in Boston, MA. Twitch (official live streamers NWHL games) livestreamed the game and drew over 10,000 viewers.
The NWHL All Stars are selected by the teams and fans. In other sports, divisions of the league play against the all-stars of the other divisions. As NWHL is made up of only five teams, the selected players are assigned to two teams by their captains. Alternating turns, the captains choose one player every turn. This year the teams were named after their captains: Team Dempsey and Team Packer.
This assignment process results in regular team mates playing against each other in the All-Star Game, but does not take away the competitive spirit of the players. It does create a dilemma for the fans. The fans who are loyal to a team in the regular see its players play against each other, have no affinity to any one of the teams, so there is less enthusiasm among them and much less shouting in the Arena.
The NWHL All-Star game also deviates from the 3 periods of 20 minutes playing time; it splits the game in two 25-minute periods of four-on-four hockey. For the record, Team Dempsey beat Team Packer 5 – 2 and Lovisa Selander of Team Dempsey (Boston Pride player) was selected as the MVP of the 2020 NWHL All-Star Game. Sarah is thrilled and proud to have been asked to officiate in such a prestigious game and yours truly, her grandfather Clyde R. Harms, shares her pride.