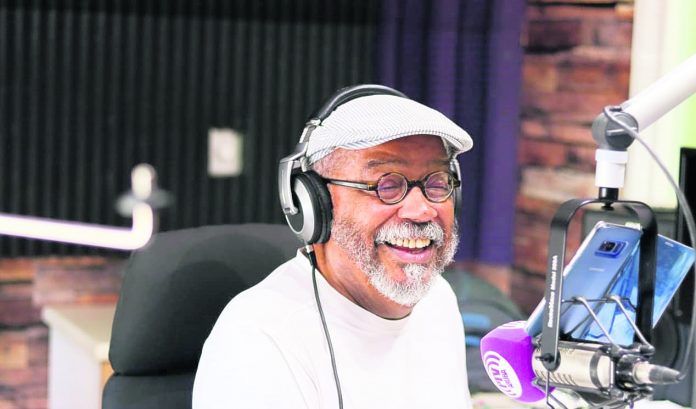 Yesterday afternoon, the Aruban community was shaken by the news that beloved media personality – radio host and DJ – Ruben Garcia had passed away after some time in the hospital. Tributes began pouring in on social media as the community mourned the loss of an icon.
Ruben Luis Garcia was of Latin American heritage, and his mother wanted him to be an English and Spanish teacher. However, in 1970 he got the opportunity to begin working in Radio Kelkboom as operator. One day, when the host left the studio, Garcia began his career in radio broadcasting.
During a special interview with our reporter in 2020, the radio host and one of the most well-known people in Aruba told how his trajectory in radio and television were the most successful moments of his life.
In 1971, he was chosen as part of the duo of Prins and Pancho during the Carnival season, and this is how everything began. Garcia said that he gained a lot of confidence on stage, which led to his own music show for the youth. He created his own discotheque called Scorpio, which made him very famous. From there came the idea of Scorpio disco, nowadays Nikki Beach, which was one of the biggest discotheques in Aruba.
In 1981, Garcia became a promoter bringing international artists to Aruba, and was responsible for bringing UB40, Juan Luis Guerra, Wilfrido Vargas, Kool & the Gang and others to the Aruban public.
Garcia later dedicated his time to radio and television combined with promotion, and in 2020 celebrated 20 years in the entertainment industry. Garcia said that in this world he achieved many important milestones, for example, when he brought UB40 to Aruba in 1994. He said that what for many seemed impossible, he managed to get 12,500 people to attend the concert, a record that according to him, 25 years later was not yet broken.
"Aruba lost a legend", the government of Aruba posted on its Facebook page. "A great person. In the name of the government of Aruba, we extend condolences to his family. May Ruben rest in peace."