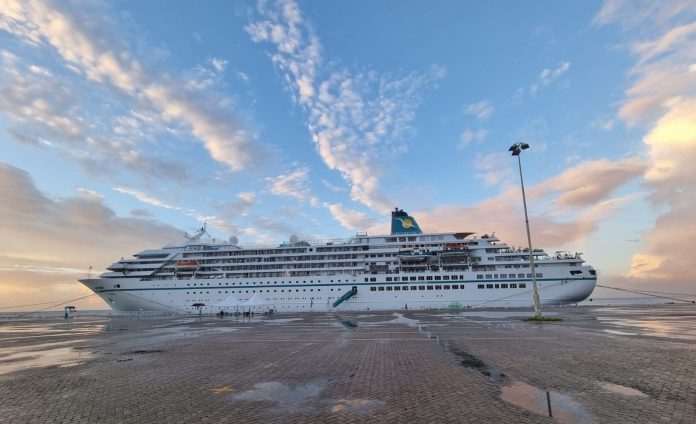 It's no secret that 2022 was a very good year for Aruba's tourism. It was a year that began a bit slow due to Covid, but as soon as the government announced their Exit Strategy, which turned out to be a hit, everything started improving.
According to the ministry of tourism, in 2022 Aruba surpassed all projections for the recovery of the tourism industry. Cruise tourism is not an exception, as this sector also surpassed projections made for last year, and by the end of 2022, Aruba had received a total of 610.474 cruise tourists! This was a recovery of 73.4 percent compared to the last pre-Covid year, 2019. This is a great recovery after two years of pandemic.
In 2022, Aruba received different calls for the first time from Mega Cruise Ships. This became possible after a big investment which was made for a dredge machine in our port in order to receive the cruise ships. These mega cruise ships arrive in our island with more than five thousand tourists on board, and bring a lot of economic activity for our island. There were some days in which four cruise ships docked in our port and more than ten thousand people visited Oranjestad.
Minister of Tourism, Mr. Dangui Oduber said in a press release that 2023 will be an even better year for the tourism industry in Aruba. For cruise tourism, it is expected that Aruba will welcome about 810,000 tourists in 2023.