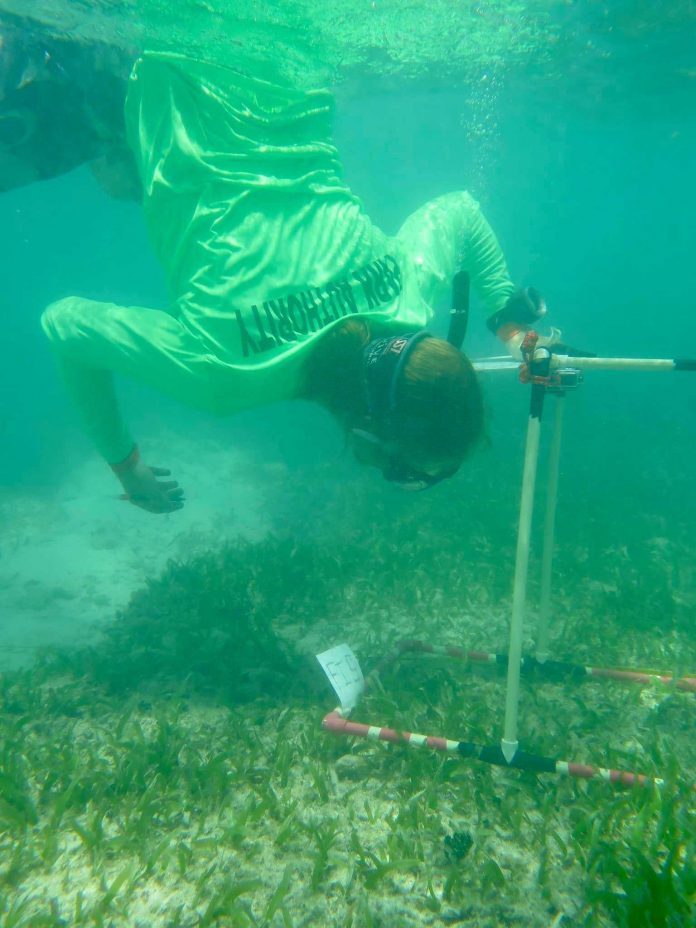 Fundacion Parke National Arikok interns Els Hesse and Jean-Paul Moquette from the Van Hall Larenstein University of Applied Sciences in the Netherlands have been surveying seagrass abundance and health in the Parke Marino Aruba over the past months. Besides this biophysical monitoring they are now conducting a survey "to understand the level of awareness and perception of the general public about the importance of seagrass".
FPNA would like to invite you to participate in and share this survey. The survey will take about 5 minutes and is available in 4 languages. Your input is very important to us and to the future of Parke Marino Aruba.
English: https://forms.gle/Lmw5pyxfs5hHAHfp6
Papiamento: https://forms.gle/DMdcXhNeBwr1Z5j37
Nederlands: https://forms.gle/A4vocuAUDcvNNqJF7
Español: https://forms.gle/y9DWyfXchSuw6RJn6
The National Park Arikok comprises almost 18 % of the island. Its rugged terrain, desert-like hills filled with tall cacti, breathtaking coastline and protected local flora and fauna welcome you to be explored. There is numerous wildlife to discover like for example the sea turtle who lays his eggs on the park's beaches. There are more places on the island that are a preserved area like the Bubali Plas which is a bird sanctuary.
The national park Arikok takes you on a memorable journey of the islands past offering unique geological, cultural and historical sites. These can all be enjoyed and explored either on your own or during guided tours. A wide variety of educational and informative programs and fun activities is available.
For more information go to www.arubanationalpark.org.