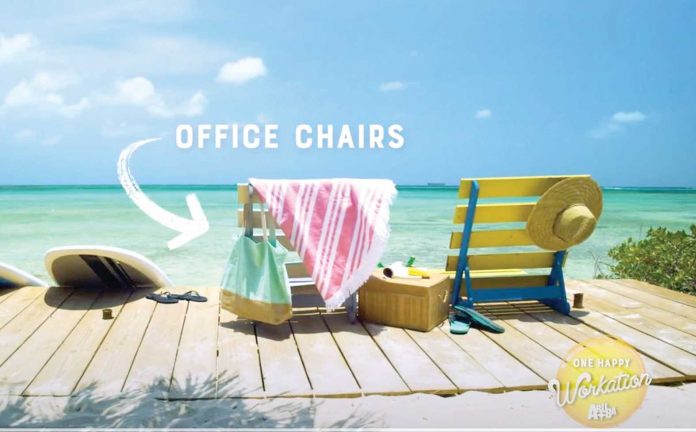 The latest developments of the Covid-19 pandemic shows that more and more persons are working from home. The Aruba Tourism Authority (A.T.A.) took this fact as an opportunity to present Aruba as an alternative destination for the persons that want to visit the island and stay longer while at the same time be able to work. This in return will create an income for our local businesses and our economy.
The project is being led by the Aruba Convention Bureau (A.C.B) and A.T.A. through their 'business-to-business' (B2B) database and all other marketing channels in order to reach all interested in this 'workation' in Aruba. 'Workation' is currently being promoted in the US and visitors will be able to stay in Aruba for 90 days. In the future Aruba hopes to be able to extend this in order to offer longer periods.
Attractive and valuable packages are being offered at three types of accommodations:
– Hotel
– Hotels with kitchens such as timeshares
– Condominiums and vacation rentals
The outcome of this promotion has been very positive in the US market. Many families see this as an opportunity to leave their country to stay at our island for an extended period as a great opportunity to work and at the same time vacation. US citizens do have to go through different protocols before being able to visit the island but from reactions received at the A.T.A. office it is worth it. They know that despite the challenges caused by the pandemic they still feel safe in Aruba.