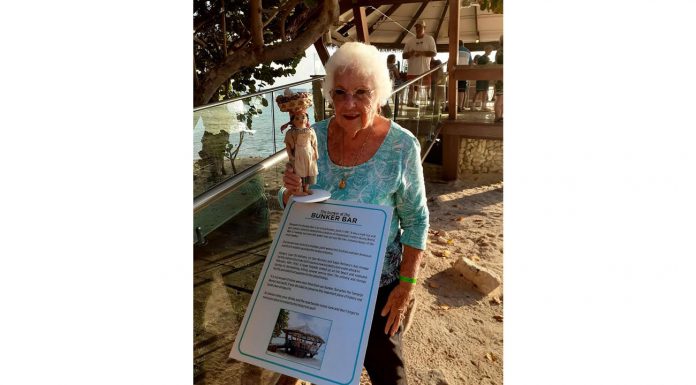 You are back and we would like to portrait you! By inviting you to send us your favorite vacation picture while enjoying our Happy Island. 
Complete the sentence: Aruba to me is ……. Send your picture with that text (including your name and where you are from) to: news@arubatoday.com and we will publish your vacation memory. Isn't that a special way to keep your best moments alive? Please do note: By submitting photos, text or any other materials, you give permission to The Aruba Today Newspaper, Caribbean Speed Printers and any of its affiliated companies to use said materials, as well as names, likeness, etc. for promotional purposes without compensation.
Last but not least: check out our website, Instagram and Facebook page! Thank you for supporting our free newspaper, we strive to make you a happy reader every day again.
For today we received a lovely message from Dolores Rutski. 
She wrote to us with a very sweet story about a doll who got to return home to Aruba after many many years.
Dolores wrote; "Aruba to me is a mix of family and Aruban/world history and lifetime connections. During WWII my Uncle Vinnie who was serving in the US Merchant Marines. I was about 3 when he brought me an Aruban doll. I never played with it, just kept her safe and admired her. Later in life I married and we spent our honeymoon here in Aruba. There were only three hotels here then. On our annual trip last year we stayed at the Divi Dutch villas and we discovered the historic Bunker Bar. Until then I had never made the connection of my Uncle with this country. I decided to bring my doll , who is over 80 years old back to Aruba so she could be in her native land once more."
Thank you for sharing this lovely story with us.