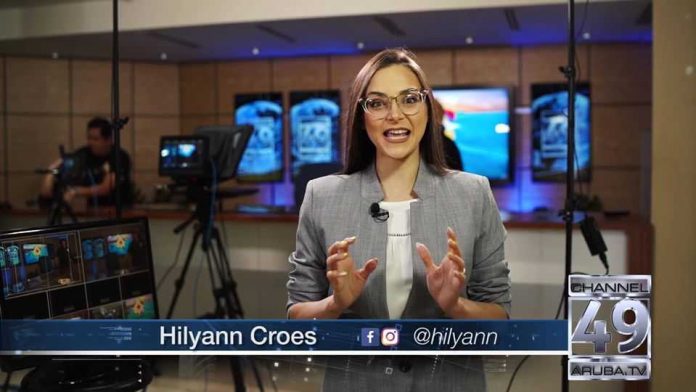 Aruba welcomes it first official tourist channel locally and internationally, Aruba.TV. After a joint agreement between Setar/ Telearuba and Leonardo Maduro was established, the island's new channel Aruba.TV had a soft launch September 2019. Aruba.TV team consists of local professional staff members that have expertise in the world of media and live television broadcasting.
Aruba.TV offers a variety of content information that is interesting to our visitors in English and Spanish showing everything you need to know about the island such as where to dine, where to shop, where to relax and where to find the island's best entertainment. Aruba.TV will keep you up to date with the latest trends, entertainment, culture, shopping, restaurants, activities, beaches and tips to get around the island.
The programming informs you about fascinating historical and cultural facts. It shows you the museums on the island and promotes our local artists and our local products. For the local news, Aruba.TV signed a collaboration with Aruba Today newspaper, the only English newspaper on the island, to bring you daily updates on what's happening on the island. Furthermore, Aruba.TV covers live events such as concerts, beach tennis, beach volleyball, HI-Winds, golf tournaments and national cultural events. We even give you the opportunity to win magnificent prices such as dinner for two, weekend stays and much more just by watching and following us.
Aruba.TV is available all around the island. Watch it on channel 49 of cable television Aruba, which is available in most hotels, resorts, Airbnb's and apartments. In addition to this, Aruba.TV is also available on various social media platforms such as Facebook, Instagram, Twitter and YouTube. Aruba.TV is the only local channel that is promoting our beautiful island of Aruba worldwide on the popular "Roku TV", which now has over 30 million active users.
The new tourist channel looks forward to a successful 2020 with a selection of great programs in the near future such as Carta Blanca, which is a Spanish program about wine and dine in Aruba, also Island Lifestyle, an English program that highlights what it's like to live on the island through the eyes of our locals and immigrants. The main purpose is to engage with you as visitor through our channel.
For more information, contact us by email at aruba.tv@outlook.com or call at +297 280-0304.