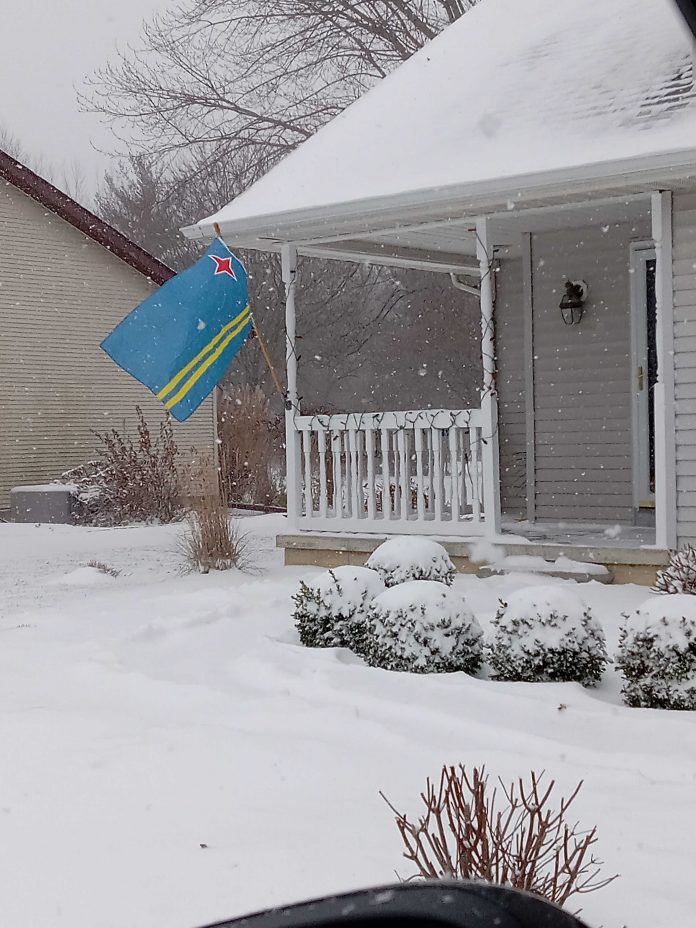 Aruba Today recently received a wonderful message from one of our visitors.
He wrote to us saying; "Thru the snow & bitter cold of the bizzard, the Aruban Flag proudly flies in Michigan, USA. As we wait to arrive in Aruba in 3 weeks and six days !!!"
Thank you for representing Aruba even from afar, Aruba can't wait to have you back!