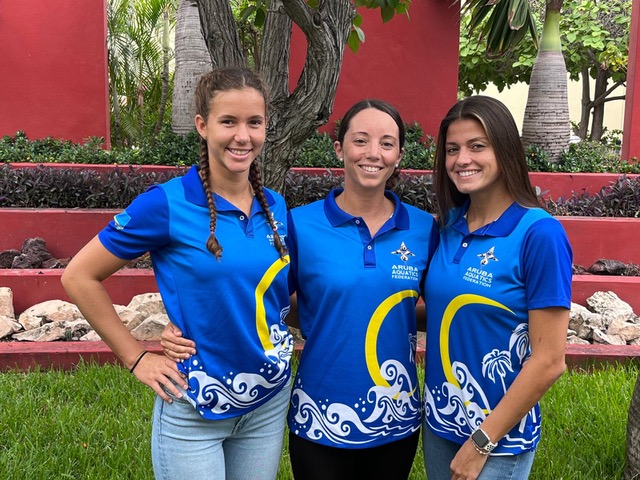 Last Friday, artistic swimming athletes from Aruba, Mikayla Morales and Kyra Hoevertsz, together with their coach Ila Brandimarte travelled to the United States in order to participate in a Duet Camp. This is sponsored by PANAM Aquatics together with USA Artistic Swimming.
The camp is taking place at the USA Olympic and Paralympic Training Center in Colorado, USA.
There will be more than 65 athletes participating from more than 20 countries. The coaches guiding this camp are Andrea Fuentes (four-times Olympic medalist from Spain, and current headcoach of USA Artistic Swimming); Bill May (four-times World Champion and headcoach of Santa Clara Aquamaids); Virginie Dedieu (Olympic bronze medalist and six-times World Champion for France) and Benoit Beaufils (4th place in Mixed Duet Worlds).
The camp has duration of 8 days. After the camp, Mikayla and Kyra will continue their training for a month, together with the National selection of the USA, in Los Angeles, under the guidance of Andrea Fuentes.
This is all part of the duo's preparation to participate in the CAC Games which are taking place next year in El Salvador.