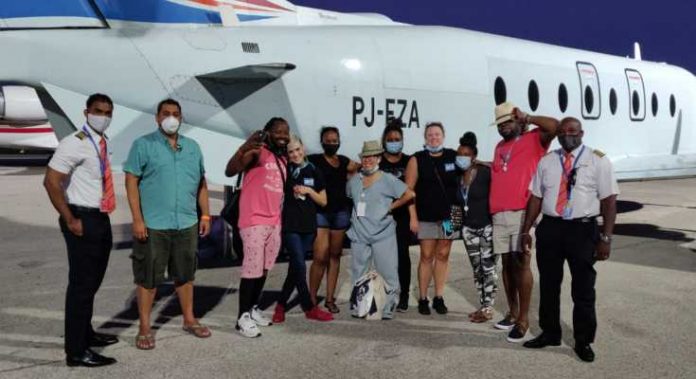 A group of American doctors was transferred from Curacao to Aruba last Saturday evening. The group of doctors was flown in by EZ Air.
The doctors, whose costs are borne by the Netherlands, had been on standby in Curacao for some time. Where Curacao hardly has any infections with the Covid-19 virus, Aruba is being ravaged by a second wave with more than 900 active cases.
The government of Aruba previously announced that despite the large number of infections, there is in any case no shortage of intensive care units in the Horacio Oduber Hospital. Source: Koninkrijk.nu.