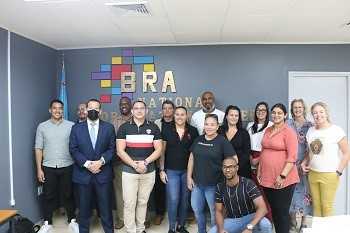 Recently, 12 professionals of different Government departments have completed the training "Interrogation of Minors".
It is an essential achievement for professionals who are now better equipped to interrogate and investigate sexual abuse cases. The theoretical part took place in December while the practical part of the training recently ended. Now the entire Youth and Vice Police (JZP) is certified. In addition to the JZP detectives, some psychologists of the Orthopedagogical Centrum, Guardianship Council (Directie Voogdijraad), and Correction Institute Aruba (KIA) are now certified.
According to Minister of Justice Rocco Tjon, in sexual abuse cases, a proper investigation is essential.
This matter has also been voiced on multiple occasions by the Bar Association. They told Parliament that sometimes, in their plea, the investigation can be discredited if improperly done. By making a police investigation airtight, it can have an added value to the case. Several steps are taken to ensure that the cases are solid. The Public Prosecutor's Office will soon announce new instructions for specifically investigating sexual abuse cases. The Minister was happy to see two prosecutors from the Prosecutor's office issue these certificates.
Kinterview is a renowned organization with plenty of years of experience on this matter. It provides this training and certifies Police Departments in the Netherlands. The participants that completed the course were informed that the much-needed equipment for the "Studio Interrogation Room" was bought. It enables certified professionals to conduct interrogations according to the international rules and standards for solid investigations. Now there are enough professionals that can conduct interrogations on such a high level.
The Minister thanked Mrs. Daphny Tecklenborg, who is leading the "Family Justice Center", for her efforts in organizing this training. The objective of this training is to continue to provide more professionals with valuable training.