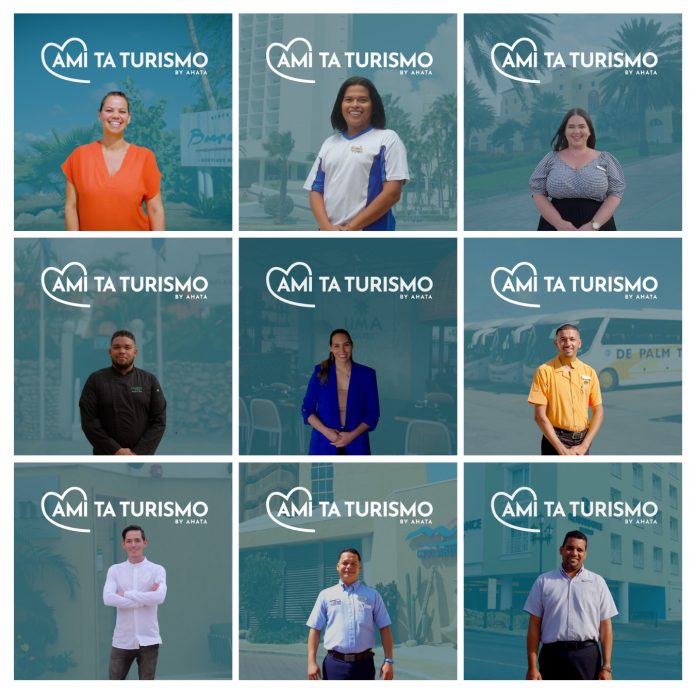 Starting this Friday, Aruba Hotel & Tourism Association (AHATA) is launching the second series of the 'Ami Ta Turismo' – "I am Tourism" in English – campaign with the goal of creating awareness in our community regarding different opportunities in our tourism sector, and to show the pride and passion of dedicated people in the industry.
The second series in the campaign consists of nine videos of different young professionals in hospitality, and each of them describes the importance of their work. AHATA considers these people as ambassafors of our tourism industry, the pillar of our economy.
The videos illustrate the diversity of jobs and people in the sector, and how passion and dedication of each employee represents Aruba's tourism product which is known worldwide. Our community can be proud of the thousands of people who give service to our visitors, and this is why the name was chosen, "Ami Ta Turismo."
Starting this friday, one ambassador will be introduced on AHATA's social plaforms each day. With this campaign, AHATA hopes to create more knowledge about the industry and to inspire more people to realize a career in the tourism industry.