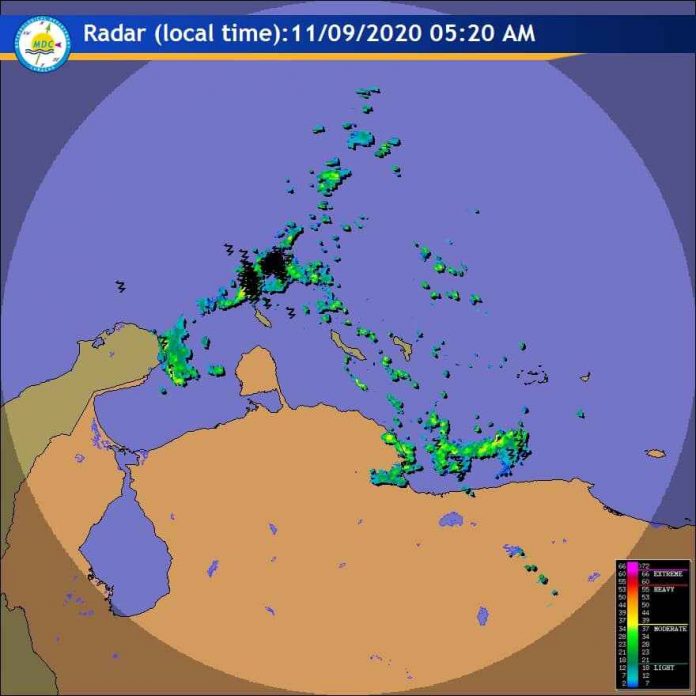 Weather: This week we will see an increasing amount of clouds at times with a couple of local showers. Forecast high will be 32ºC and low will be 25ºC. Sunrise will occur at 06:31 and sunset at 18:08 l.t.
Winds
Variable and light to gentle; force 1 to 3 (1 to 19 km/h, 1 to 10 knots). In and around heavier showers, higher gusts to possibly fresh; force 5 (31 to 39 km/h, 17 to 21 knots).
Synopsis
Today a distortion in the wind pattern as a new tropical wave approaches will most likely aid in the development of clouds with showers from time to time over parts of the island and around it. Looking forward by the end of the work week a low pressure area will establish over central Caribbean basin and consequently increases the frequency and amount of precipitation within our area. Some of these showers could be moderate to locally heavy and cause some minor street flooding. Besides the pressure difference will continue rather small, maintaining light winds over our region.
Sea conditions
Generally tranquil with wave heights of around 1 meter (3 feet). Swells are expected to affect the northern near shore coastal waters by Tuesday, therefore users should use caution. Source: Aruba Weather Watch.