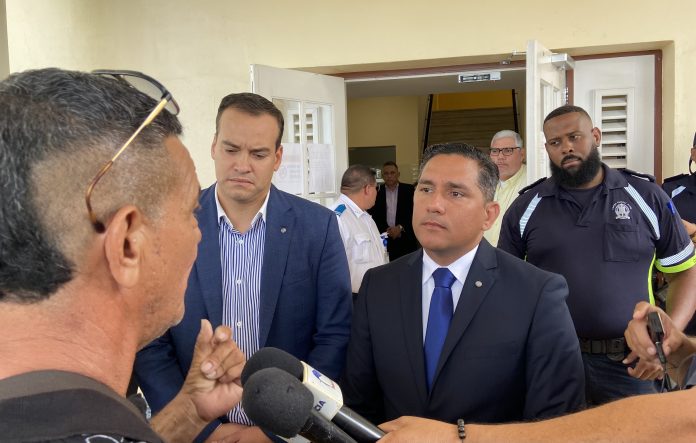 Regarding the petition received from a group of bus drivers, minister of Transport, Mr. Ursell Arends solicited official advice from the Department of Public Transportation (DTP). In a letter addressed to United Bus Drivers (Chauffeur di Autobus Uni), minister Arends elaborated on his considerations for the request.
Among other things, the minister noted that the last fare increase was in 2015, and minimum wage was adapted in 2019 and 2020. Also the minister mentioned that it must be considered that the recent price increase for gasoline and diesel might be temporary.
Arends in his deliberation declared that 'based on the abovementioned considerations, I consider that there is sufficient basis to evaluate a fare increase for bus, and thus commit myself to initiating the process'.
A change in the bus fare is tied to a change in law, to be specific, the Landsbesluit personenvervoer AB 1997 GT 4. A change in this law must pass through the advice body Raad van Advies before, and must go through its due process, something that can take a few months. For this reason, the minister asked the group of United Bus Drivers to declare a cool-off period in order to have the necessary space to duly go through the legal process.
Arends commented that 'dealing with problems and structural solutions has preference over ad hoc solutions for temporary situations'. He was referring to the current price of gasoline and also to the fact that the University of Aruba is carrying out a study to determine the 'carrying capacity' of public transportation, which also includes busses – that is the amount of permit holders, routes as well as the fare.
The minister declared that he will keep the bus drivers involved in the whole process and he counts with their understanding and cooperation to reach a solution that both the bus drivers and users can live with.
As Aruba Today reported, last Friday small bus drivers came together and gathered in the parking lot of the Linear Park to march together, guided by the police, to the Bestuurskantoor – the government seat – to deliver a letter. The group United Bus Drivers handed a petition to the government to increase the bus fare with 1 florin, because their expenses are becoming too high to manage.
The drivers in their letter brought a proposal to increase the fare in accordance with the increase in the price of gasoline and diesel.