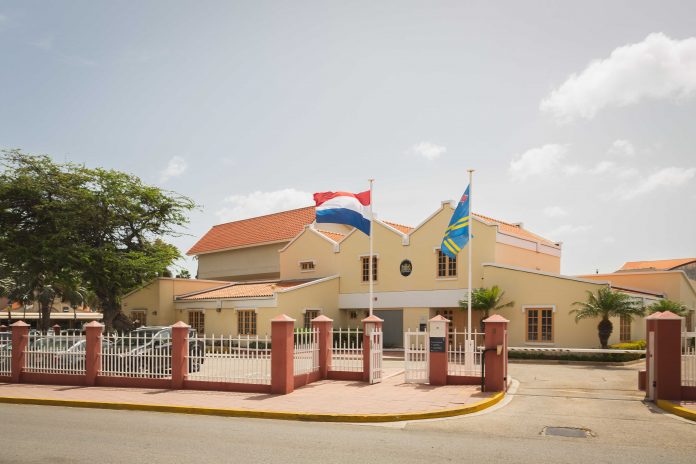 The formateur, Mrs. Evelyna Wever-Croes, has presented her final report to the Governor of Aruba, His Excellency Alfonso Boekhoudt. The formateur has come to the conclusion that the candidates to be nominated are suitable for the office of minister or minister plenipotentiary, after assessment on the basis of the National Decree of 9 September 2013. On August 27, the Governor had already signed the coalition agreement signed by MEP and RAIZ. received and was then informed by the formateur about the portfolio allocation. The formateur has now formally accepted the formation assignment.
The following persons have been nominated by the formateur to be appointed as ministers:
Evelyna C. Wever-Croes as Minister of General Affairs, Innovation, Government Organization, Infrastructure and Spatial Planning, also Prime Minister
Geoffrey B. Wever as Minister of Economic Affairs, Communication, Sustainable Development
Ursell M. Arends as Minister of Integrity, Nature, Transport and Elderly Care
Xiomara J. Maduro as Minister of Finance and Culture
Rocco G. Tjon as Minister of Justice and Social Affairs
Glenbert F. Croes as Minister of Labour, Integration and Energy
Danguillaume P. Oduber as Minister of Health and Tourism
Endy J.H. croes as Minister of Education and Sports
In accordance with the Rules of Procedure of the Council of Ministers, the new Council of Ministers will decide on the nomination to the Governor regarding the appointment of the Minister Plenipotentiary in the Netherlands.
After the draft national decrees for the dismissal of the sitting ministers and the appointment of the new ministers have been presented to the Governor, the Governor will request the President of the Parliament for Parliament's opinion on the intended dismissal and the intended appointment of the ministers. If there are no objections on the part of the Parliament to the Governor's intention, the incumbent ministers can be dismissed and the new ministers appointed and sworn in. The date of swearing in is not yet known.