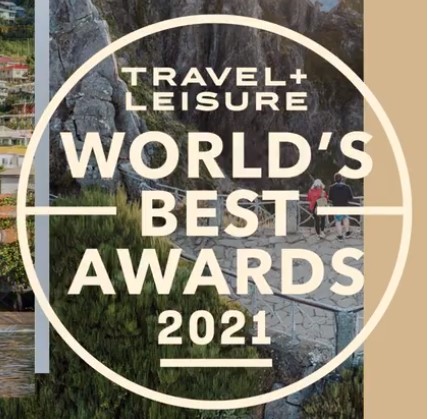 The Aruba Tourism Authority (A.T.A) received a very pleasant news stating that the well-known magazine Travel + Leisure (based in New York with a publication of 12 times per year and 48 billion readers) awarded Aruba in three different categories.
This year's World's Best Awards survey was open for voting January 11 through May 10, 2021, as destinations around the world were lifting COVID-19 restrictions. Survey rules have always allowed readers to reflect on their travel experiences over a three-year period. We hope that this year's honorees will inspire your own travels as you get back out into the world.
The best islands in the world, according to T+L readers, are the kind of Instagram-perfect destinations that travelers fantasize about on winter evenings: dreamy, sun-drenched landscapes surrounded by the bluest waters. And since there's an island destination for everyone, what constitutes "paradise" likely boils down to specific interests — history, culture, heart-pumping adventure, or something else entirely.
Every year for our World's Best Awards survey, T+L asks readers to weigh in on travel experiences around the globe — to share their opinions on the top cities, islands, cruise ships, spas, airlines, and more. Readers rated islands according to their activities and sights, natural attractions and beaches, food, friendliness, and overall value.
In the top 25 Caribbean islands, Aruba was featured at the top at number 3. Aruba is especially liked for its white sandy beaches, friendly people and the many activities the island has to offer.
In the top 25 worldwide islands, Aruba was the number 18 spot.
Also, another great news is that Bucuti & Tara Beach Resort ranked at number 12 in the category for top 25 Caribbean Resorts.
A.T.A would like to congratulate each and every one who day by day give their utmost for our island. Let's continue protecting our natural resources, cultural heritage and our friendliness as human beings to support our island and our tourism. Congratulations Aruba!