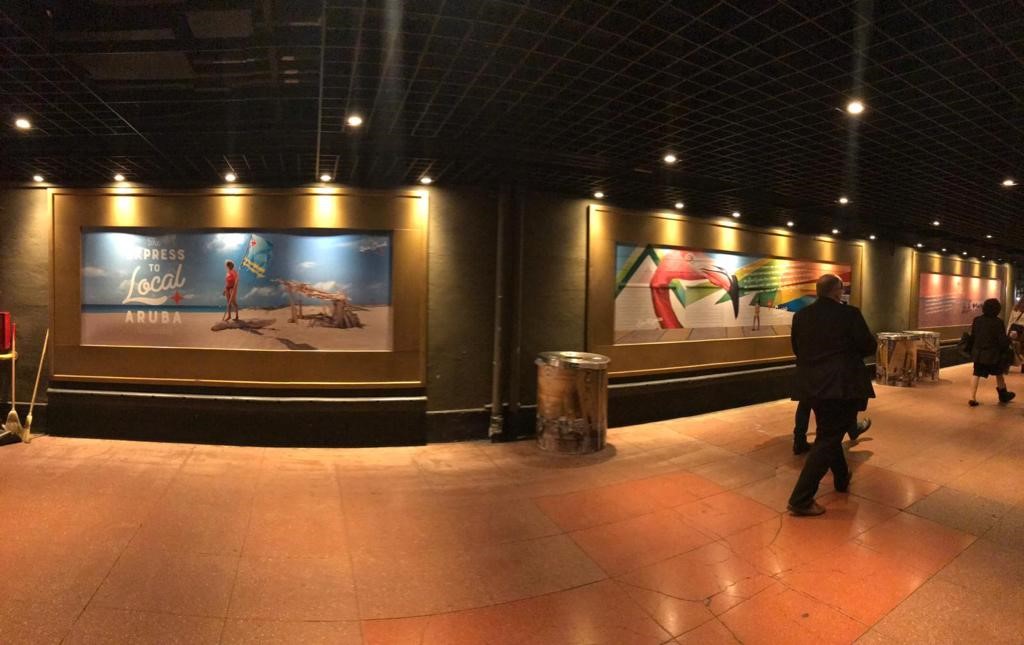 NYC's GRAND CENTRAL STATION is taken over by ARUBA
ORANJESTAD – Aruba Tourism Authority (ATA) has just launched a new campaign named 'Authentic Aruba'. This took place at 'Grand Central Station' in New York, where Aruba 'took over' this iconic place for the whole month of November. Over 150 big billboards illustrating a variety of local people, where they state why Aruba is so special.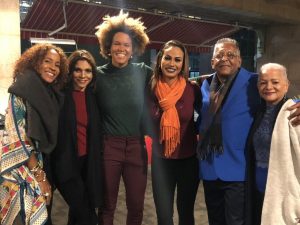 At The Campbell Terrace in Grand Central Station, the CEO of ATA, Ronella Tjin Asjoe-Croes, together with the CEO of Aruba Hotel and Tourism Association (AHATA) Tisa La Sorte, Sanju Luidens-Daryanani CMO of ATA., Ed Malone Director of ATA for North America, and several other members of the ATA team, among other special guests and those taking part in this campaign welcomed everyone present. Some of the guests were, the well-known couple Lilian and Roque Pieters, local artist Vanessa Paulina, Carnavalist Irina Croes and Lisette Schnog, and our international windsurfing champion Sarah-Quita Offringa. 
There is a special connection between Aruba and New York since the majority of U.S. visitors are from New York. This is what makes this area very special to Aruba. The purpose of this campaign is to attract more attention from passengers coming from Metro North/Westchester and Connecticut. They travel every day through Grand Central Station in order to reach to New York City.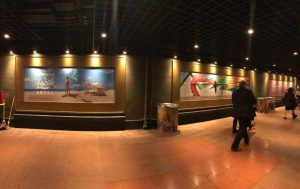 Different 'influencers' and well known magazines, such as 'Men's Journal,' 'Cosmopolitan,' 'Good Housekeeping,' 'New York Post,' 'USA Today,' 'The Oprah Magazine,' 'Travel & Leisure,' Matador Network were among the press members present to the launch the campaign.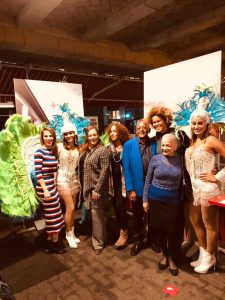 Additionally ATA is activating its promotion 'Authentic Aruba' on Instagram, under the account of 'expresstolocalaruba'. Off course 'Authentic Aruba' will be continued to be used through all other media to promote Aruba. The campaign will be presenting more and more local personalities but this will be launched in due time. Promotions in Europe and Latin America will also include aspects of 'Authentic Aruba'.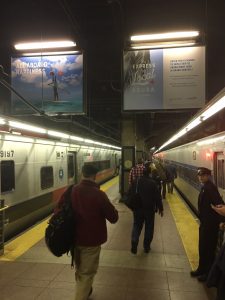 ATA would like to thank the Ritz Carlton Aruba and Red Sail Sport for their support for expresstolocalaruba'. Also special thanks goes to all local ambassadors who did a remarkable work in helping to promote Aruba in partnership with ATA and AHATA.
ATA is satisfied with this event especially because Aruba is able to take over Grand Central Station for the month of November.