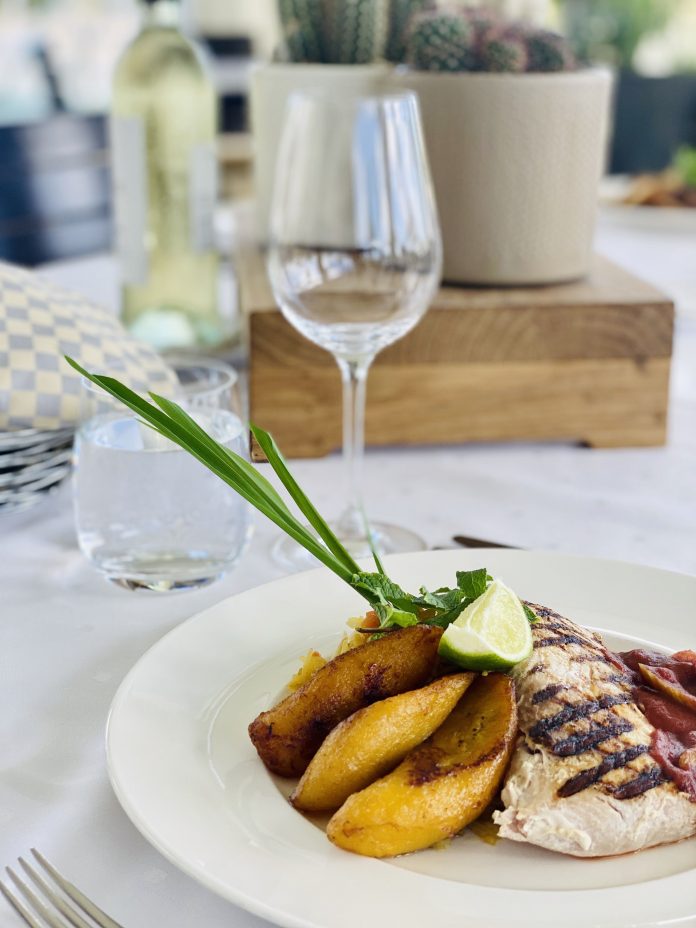 Elements Fine Dining Restaurant is now offering ROOM SERVICE. Acclaimed by USA-TODAY's Reader Choice Award as the best restaurant in the Caribbean, receiver of a Wine Spectator Award of Excellence and internationally recognized by TripAdvisor's Travellers Choice Awards as one of the top 10 fine dining restaurants in the Caribbean, is now offering an unforgettable culinary experience for all of your special occasions with ROOM SERVICE.
Whether you are staying at B ucuti & Tara Beach Resort (where the restaurant is situated) or are at home, Elements will deliver your meal to your doorstep with no additional delivery fee!
You can make a choice between their expansive selection of Delivery, Celebrations and Brunch menus, or Element's Chef can create a personalized menu specially designed for your romantic dinner of two or your festive celebration of 10. Elements' globally-inspired meals range from sustainable seafood to natural meats and locally grown produce. The menu is sourced with care and includes dishes to impress vegetarian, vegan, and gluten-free guests. Guests can also order from their ample and award winning wine selection.
Let Elements cater to you so that you can have an unforgettable experience with ROOM SERVICE at your home. Pick one of their set menus on elementsaruba.com or call them at +297 592 5868.