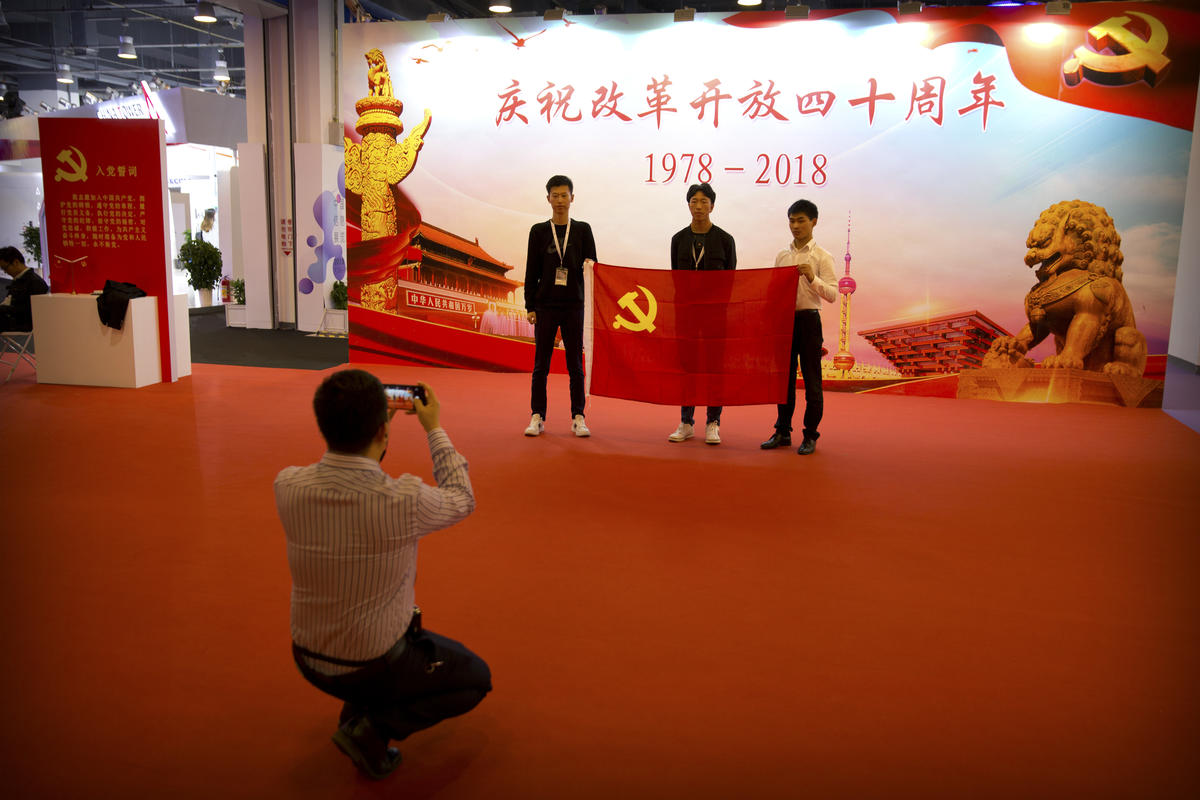 By CHRISTOPHER BODEEN
Associated Press
BEIJING (AP) — A researcher at a prominent Chinese think tank repeatedly targeted by the Communist government said Monday he and the organization's director have been barred from leaving the country. Jiang Hao told The Associated Press on that he and director Sheng Hong were due to attend a symposium at Harvard University this month marking the 40th anniversary of China's reform and opening policy.
Jiang said he was given no explanation by authorities when he was stopped at the airport on Saturday, but Sheng was told it was a matter of national security when he was turned around on Thursday. The two work for the Unirule Institute of Economics, which advocates for market-style economics and constitutional democracy and has been repeatedly harassed by the communist authorities. It has been evicted from its office space, had its license pulled and seen its website and social media accounts shut down.
The symposium's website lists four prominent Chinese scholars as speakers at the event scheduled for Monday at Harvard's Fairbank Center for Chinese Studies. Its poster features a photograph of former paramount leader Deng Xiaoping, the architect of the reform and opening policy whose legacy current President Xi Jinping is seen as diminishing in order to elevate his own status as China's most powerful leader since Mao Zedong.
Jiang said nearly 20 Chinese scholars had been invited to attend the symposium, some of whom had already arrived in the U.S. "But some of them have changed their minds by choosing not to go due to reasons that are obvious," he said, pointing to official disapproval of the academic gathering. Unirule was founded in 1993 and has published reports critical of the government, including one saying major Chinese state-owned companies are unprofitable and receive large public subsidies.
Unirule has also championed freedom of expression and due process and conducted symposiums on sensitive subjects such as the Chinese civil war that brought the communists to power in 1949. Since taking over the ruling Communist Party in 2012, Xi has relentlessly attacked liberal intellectuals, rights lawyers and other members of civil society, silencing much of the independent discourse that had begun to find its voice under his predecessors.
Xi has demanded the entirely state-controlled media put the interests of the Communist Party first and has warned about the infiltration of liberal Western values such as freedom of speech into the educational system.