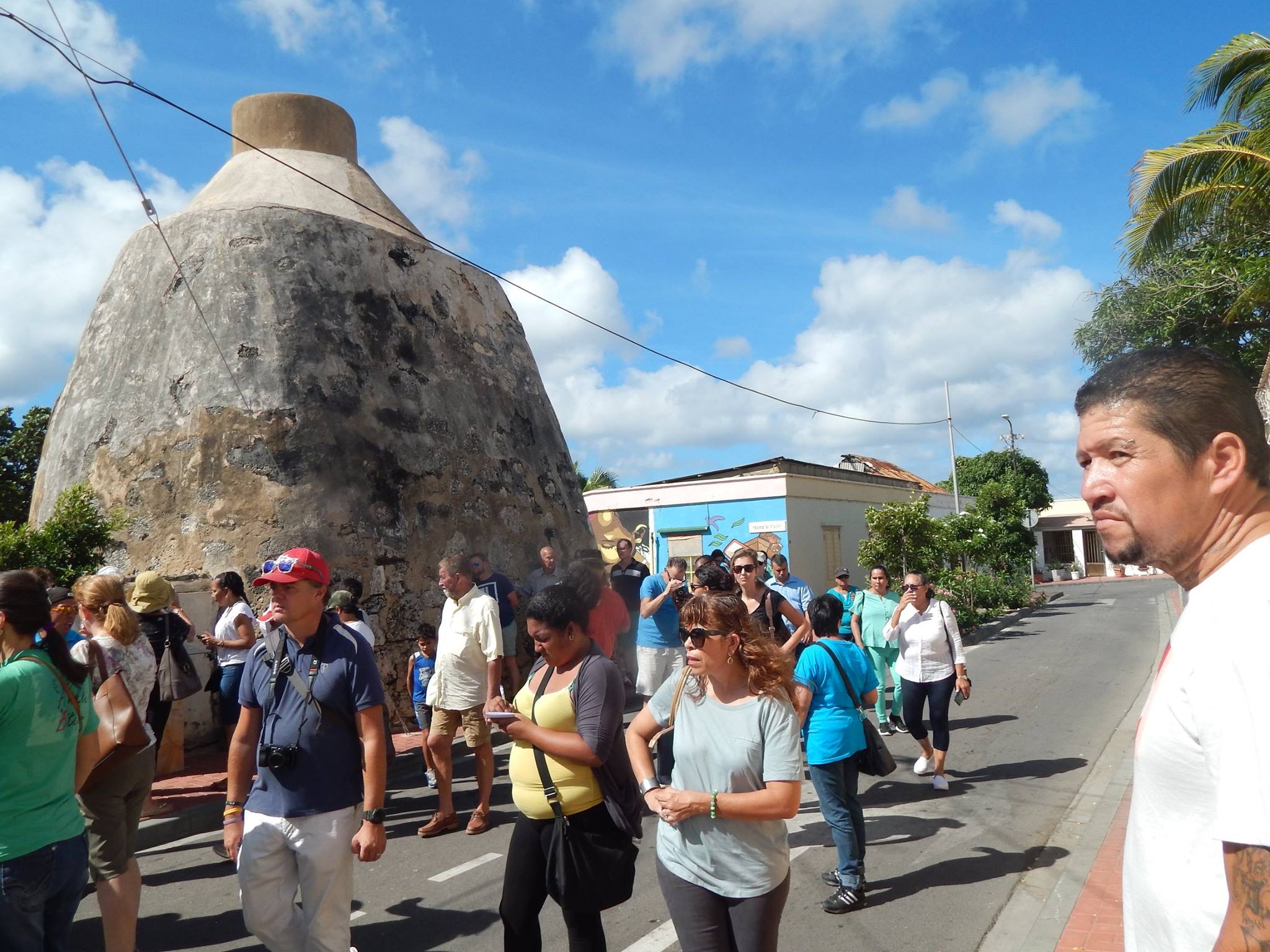 ORANJESTAD ― Stichting Rancho together with  SERLIMAR, BCI, ARUTRAM and a couple of E.P.I. students are organizing the amazing 'Rancho Clean' event in connection with Stichting Rancho's 8th year anniversary. And since we're in Rancho, we cannot forget about Sunday's event organized by CINEARUBA, who is having a casting call for its upcoming radio play 'E Bola Di Fuego'.
The event will consist of two days where residents of the Rancho/Madiki area can come together and deposit all of their garbage in a big container that will be placed at the Stichting Rancho. The event started yesterday morning but will be continuing today. The event will be taking place from 7:00 am to 12:00 pm and the whole community is welcome to attend this event. Stichting Rancho was founded in 2010 with the goal of maintaining and documenting the History and Culture of the Rancho community.
On Sunday, June 24th, CINEARUBA will have a casting call for their upcoming radio play 'E Bola Di Fuego' which means The Fire Ball. In the past, we had radio play just like theater play but by radio, the focus here was mostly on the sound. This is exactly what CINEARUBA is trying to bring back. There will be a team of actors and also a team that will be creating the sound effects of everything going on.
CINEARUBA was founded in 2010 as an educational organization, which soon grew into a talent development platform that provides successful and multidisciplinary workshops and projects. Currently, the organization is active in the educational, creative, cultural, and social sectors with film production and projects.
Wanted Characters
Maria (between 18 – 50 years)
Divina (between 18 – 50 years)
Jose Antonio (between 18 – 50 years)
Chipetra (between 30 – 70 years)
Tandindin (between 30 – 70 years)
Radio narrator (between 18 – 70 years)
Storyteller (between 30 – 70 years)
What's Expected
– Commitment to the project
– Great articulation
What's Offered
– Experience
– Learning  new abilities
– Lots of fun
Planner
– Casting Sunday June 24th , between 4-8pm
– Practice June 27th, 28th, 29th, 30th, and July 5th , 6th, 7th, between 7-9pm
– Presentation  July 8th, between 7-8pm