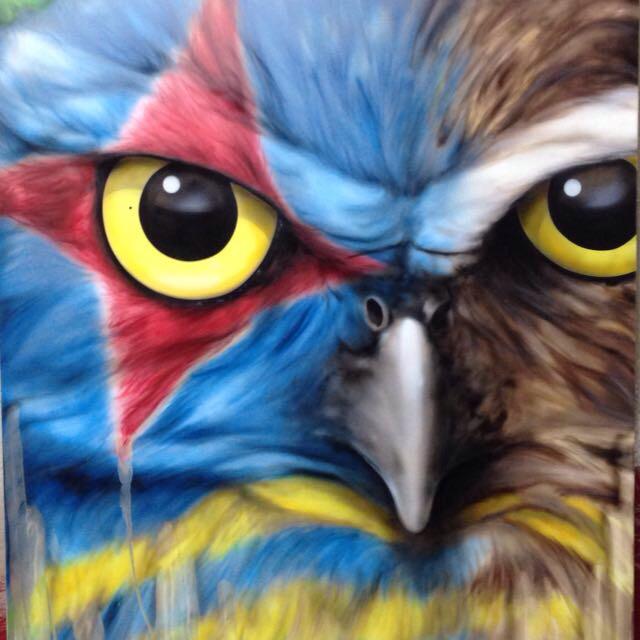 Mark your calendar for the 1st edition of Shoco Artfest that will take place on Saturday October 19th and Sunday October 20th 2019. If you are looking to get a glimpse of Aruba's creative community you don't want to miss out on this unique art-honoring event.
Paul Wong is a local artist and is the organizer of this festival. He is a great admirer of art. The name of the festival is based on his very own painting of an owl "Shoco" with the Aruban flag and therefore he chose the name Shoco Artfest. Wong knows that there are a lot of local people that have their artistic way and with this festival he wants to give exposure to new and upcoming local artists. The festival is a mixture of urban, fine and cultural art pieces. Ten different local artists will be displaying their creativity in different types of art. There will be wood and rock sculptures, airbrush and paintbrush art, art on wheels, bikes & trucks, tattoo demonstrations, murals and local art vendors.
The artists taking part of this festival are: Sjoerd Canninga, George Rosel, Evris Fearon, Dario Wilson, Jesus Fontalba, Emil Krosendijk, Nimia Geerman, Juancho Hoek, Merveline Geerman and Paul Wong.
There will be a special section which will be displaying art on skateboard decks. Each artist will be creating their art on these decks which will be auctioned off to the public. All the proceeds of this silent auction will go to children's home Casa Cuna Foundation. Just imaging such beautiful art hanging at your home while you support a good cause at the same time.
The event will take place at Camacuri Motorworld which is located between the airport and Oranjestad, from 5 p.m. to 9 p.m. on both days. Food and drinks are also available. Entrance is completely free. For more information check out the Facebook page Shoco artfest 2019.q