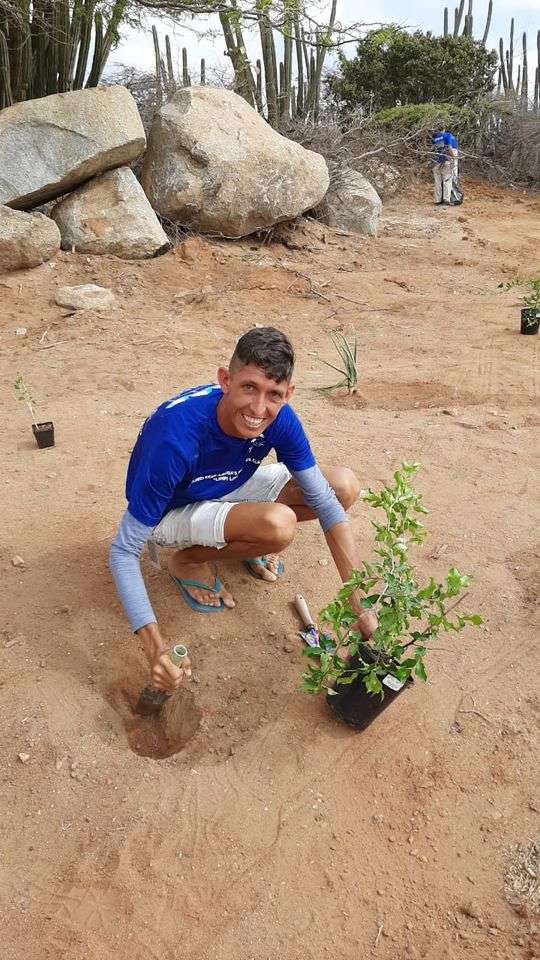 On Sunday September 13th, Restore Aruba's Natural Beauty will be planting 75 trees dedicated to recognize Mr. Biemans, owner & CEO of Bucuti & Tara Beach Resort, and the good work he has done for the environment.
The area is close to the Noord roundabout, so we will meet next to Caribbean Palm Village by the roundabout. You are welcome to bring your own shovel. Let the organization know if you would like to join. They will be planting, Tamarinde, Palo di Bonchi, Kawara, Shimaruku, Ratoneros, Calbas and much more. Everyone is invited to join, but register first please.
Restore Aruba's Natural Beauty's aim is to restore Aruba's natural beauty by cleaning up areas in Aruba and replanting these with local flora and fauna. The group grows and nurses the plants from seeds and regrow vegetation. They plant trees with the Global Tree Initiative.