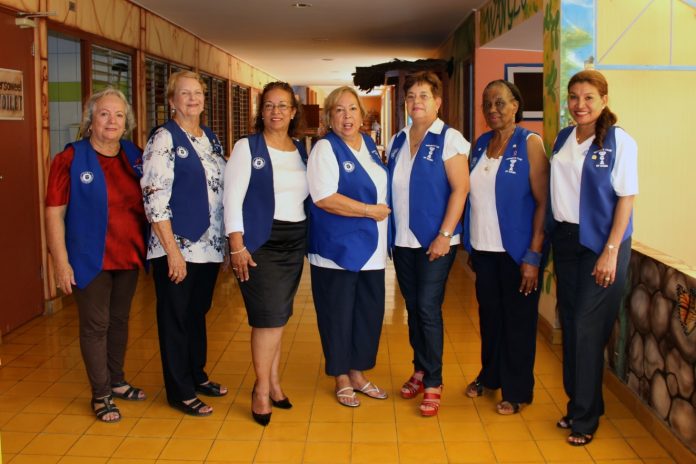 Gloria Sheila Paul-Thompson, better known as Sheila, became a member of Women's Club of Aruba (WCA) during the club year 1974-1975. She was a very active member in the Welfare commission, Limpi (clean) and Dress a Child.
In the Welfare commission, she had a lot of dedication to our senior citizens and every month she was present to entertain them with Bingo and to celebrate with them at (elderly care home) Huize Maris Stella in Savaneta and Cas di Cuido in San Nicolas.
And in the Dress a Child commission, she loved helping our children with their clothes for the year-end holidays.
She was always very helpful everywhere she was needed. She worked tirelessly in the commission of Health, mainly in the project of breast exams that WCA used to organize for the people in San Nicolas, and she was also a big contributor to the commission of AIDS Awareness.
She was an artistic and creative person when it came to crafts that the club would make to sell during their Christmas Bazaar.
She had a fantastic career in volunteerism. She was a woman of few words and lots of action. A great person!
In 2014 she was recognized as a Life Member of WCA, after being a member for more than forty years.
With this, WCA sends sincere condolences to her children, Paul-Thompson family, her WCA family and her dear friends.
May our Life Member Sheila rest in peace in the Lord's kingdom.
Photographs are courtesy of Emperatriz Perdomo.