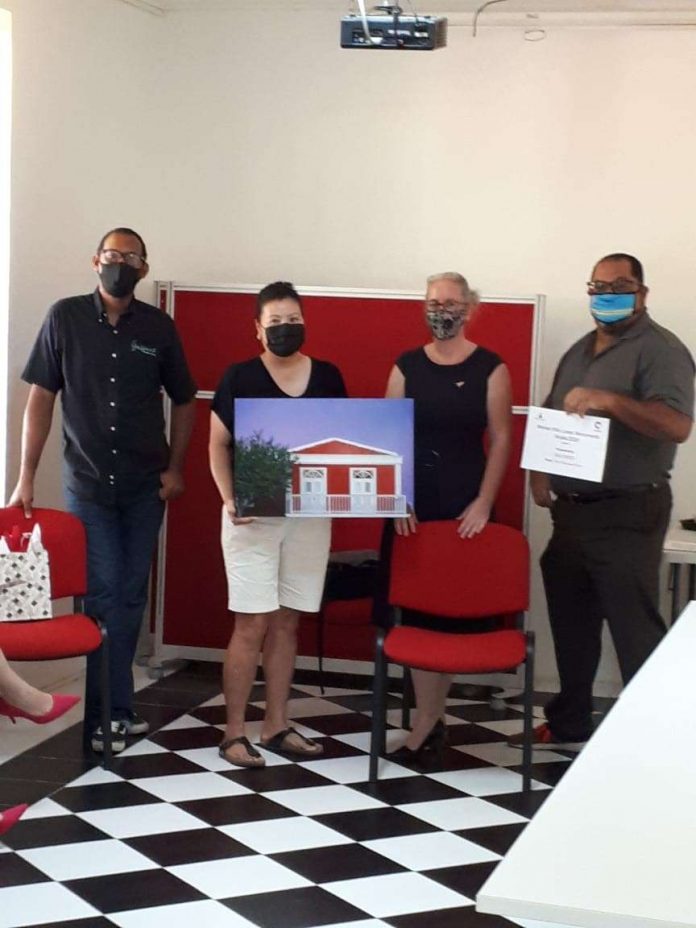 Wiki Loves Monuments is an international photo contest for monuments, organized by Wikimedia last September. This year Monuments fund Aruba once again celebrated our monuments during the monument's month of September. Normally they organize activities that connect the community with monuments. This year due to the Covid crisis they have decided to only organize Wiki Loves Monuments Aruba (WLM). The ten best pictures have been selected and the jury announced the two definite winners.
A jury of three had a hard time choosing the ten best pictures out of a total of 742 photographs that they have received. Jury members Van Gassant, Walter Mohammed and Anne Witsenburg had to decide on the Aruba winner of two categories: Protected Monuments and Non Protected Monuments. The winner of category 1 will participate in the world competition of Wiki Loves Monuments together with the other eight. The result of this competition will be known on February 2021.
The second category is important for SMFA to get to know what the community considers to be a building of monumental value. Bea Croes is the winner of category 1 with a photo of Ex Hotel Colombia and Dyanne Lopez Schipper won in category 2 with a photo of a cunucu house in National Park Arikok. The other eight participants in the world competition are: Xie Marie Larmonie, Jeroen Lucas (2x), Nohemy Habibe, Jesse Rasmijn (2x), Seagullbayaruba, and Rose Willems. All participants have recieved a certificate and their work printed on metal as a nice memory.
Foundation Monumentfund stimulates everyone who wants to voluntary contribute to the history of these monuments to do this on Wikipedia in order to preserve the history of our monuments. The platform Wikimedia is always looking for volunteers to help expand the information about the culture and monuments of Aruba in their encyclopedia. Wiki Goes Caribbean focuses on creating content for the Caribbean region based on history of culture of the Caribbean.
For more information of our monuments go to www.monumentenfondsaruba.com.q