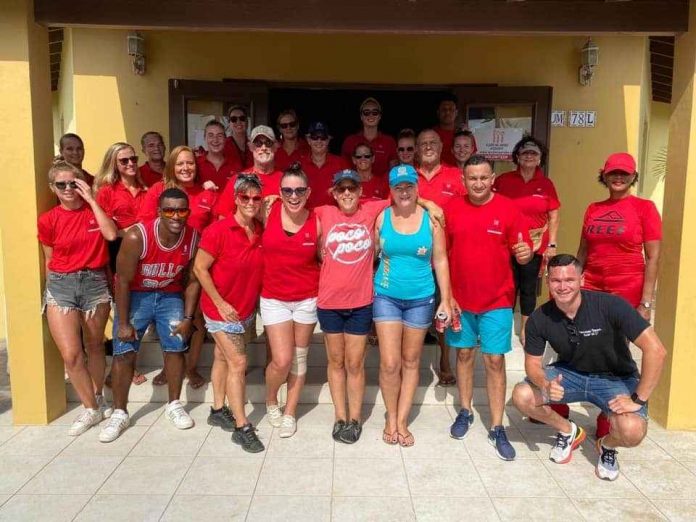 Sunday November 29 you can be part of the Aruban community by visiting a porch sale which is organized to support families in need during this Covid-19 crisis. Foundation Ajudo na Aruba (FANA), meaning helping Aruba, is the initiator of this mega porch sale starting at 8 a.m. until 5 p.m. There will be music, food and lots to buy. All proceeds go to the families that are registered for receiving help from the foundation.
Dutch Annelot Muijres, founder of the official Foundation Ajudo Na Aruba (FANA) heard about the growing poverty of the local people due to the COVID-19 crisis and the financial situation on the island. "We feed 12.000 mouths per month, the requests for help are skyrocketing while the donations are falling behind. The 12.000 mouths per month come from 400 to 450 families per week which are provided with week packages by FANA, Muijres says. "We have families between two and nine persons so all different. We have many newborns which costs a lot of money and many young mothers cannot provide. FANA offers breast feeding assistance, baby formula and pampers and therefore we need donations really bad." She also notices that most of the Aruban registered are now out of their saving money and still are unemployed plus without the financial support of the government. Ajudo na Aruba is run completely by donations, whether it's food or money (to buy food), diapers, formula or even toys and clothing, every single item donated is valuable to them.
This is an opportunity to reach out to the local community and mingle with the locals. Skip the beach for an hour or two and join this wonderful event. Location: Avenido Milio Croes 70 in Oranjestad.
For more information: Facebook: FANA Fundacion Ajudo na Aruba, Website: https://www.ajudonaaruba.com.