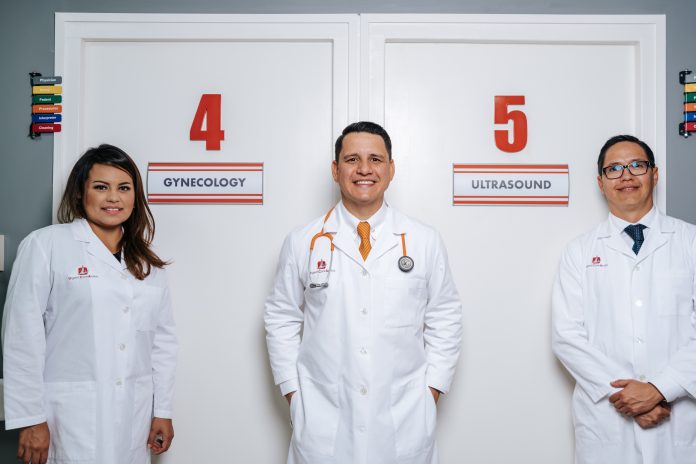 After recently introducing our Radiology and Ultrasounds services, Urgent Care Aruba (UCA) at the Noord Medical Center, is proud to announce its private Gynecology services by focusing on Women's Health and making another service more accessible to the community of Aruba and our visitors from abroad.
With the new Gynecology Department, UCA can now offer another alternative in scope of care in Women's Health on the island. A Gynecologist specializes in the health and disease of the female's reproductive system. Dealing with a wide range of issues, including obstetrics, pregnancy, family planning, menstruation and fertility issues, sexually transmitted infections, hormone disorder, among others.
Building up a relationship with the doctor enables a girl or woman to be comfortable asking questions about menstruation, sexuality and so on, and provides a point of contact if symptoms occur in future.
The Gynecology Department under guidance of Dr. Marcela Realpe, will be available for consultation, screening tests for cervical cancer, gynecological and obstetric ultrasound, breast ultrasound, pap test, insertion or removal of subdermal implants for planning, and much more. Dr. Realpe is a registered specialist Gynecologist complying to requirements, regulations, and protocols set by the Department of Public Health of Aruba (DVG) and with consent of the Minister of Public Health, Tourism and Sport Mr. Dangui Oduber.
The department will formally open on January 2nd, 2020 and will provide you with same-next day appointments, and these can be easily schedule now either online or by calling +297-597-5549.
About Urgent Care Aruba (UCA).
UCA, established in 2013, located at the Noord Medical Center carries one main objective by offering medical attention to the community of Aruba, as well as the tourist industry. Services offered at UCA are for patients suffering from medical conditions that do not justified to visit the local Emergency Department or not wanting to wait for a next day consultation or evaluation.
For more information, questions, or price contact telephone number: +297 5860448 or email info@urgentcare.aw. Visit www.urgentcare.aw or Facebook Urgent Care Aruba for more relevant news and information.