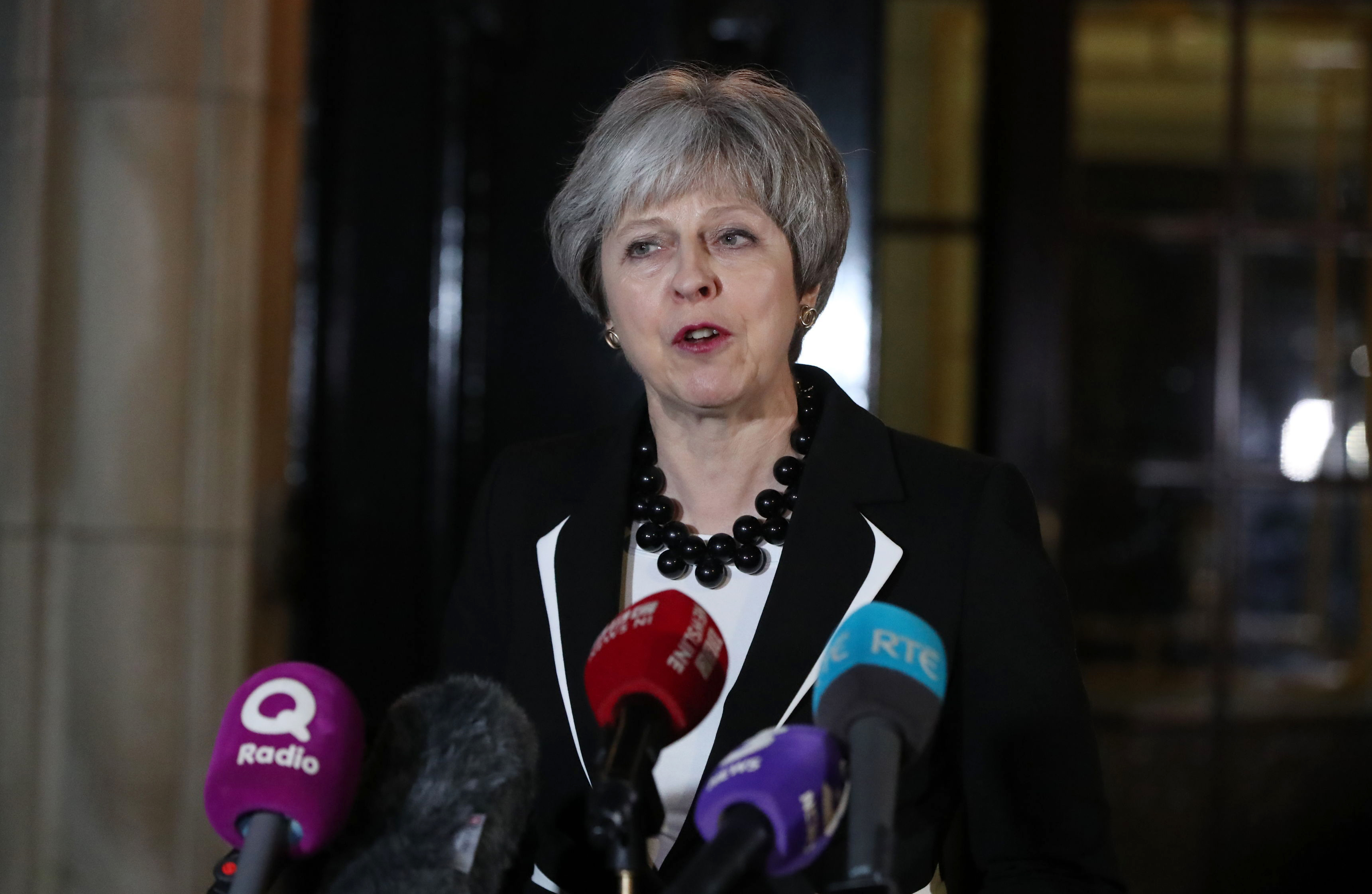 LONDON (AP) — The British and Irish prime ministers met political leaders in Belfast on Monday, as the two main parties in Northern Ireland edged closer to unlocking a political stalemate that has left the region of 1.8 million people without a government for more than a year.
British Prime Minister Theresa May and her Irish counterpart, Leo Varadkar, held talks with the main parties in Northern Ireland's collapsed power-sharing administration: the pro-British Democratic Unionist Party and the Irish nationalists of Sinn Fein.
"We're very hopeful that those two parties will be able to come to an agreement this week," Varadkar said.
May said she'd urged the politicians "to make one final push for the sake of the people of Northern Ireland."
"There is the basis of an agreement, and it should be possible to see an executive up and running in Northern Ireland very soon," she said.
Northern Ireland's Catholic-Protestant power-sharing government has been suspended since January 2017, when it broke down amid a scandal over a botched green-energy project. The rift soon widened to broader cultural and political issues, with Sinn Fein demands for Irish-language protections seen as the main sticking point.
After a day in which Sinn Fein and the DUP met the visiting leaders, but not each other, both said that progress had been made.
"Good progress has been made and we will continue to work towards more progress," said DUP leader Arlene Foster.
Sinn Fein leader Mary Lou McDonald said "we believe we are close to an agreement," adding: "We are not exactly there just yet."
"This is now a decisive phase of the process," she said. "This is the week for decision time."
The two parties have blamed each other for the impasse that threatens power-sharing, the key achievement of Northern Ireland's 1998 peace accord that ended decades of bloodshed.
Several U.K.-government-set deadlines to restore the Northern Ireland administration have passed without success, raising the specter that the British government might impose direct rule from London on Northern Ireland.