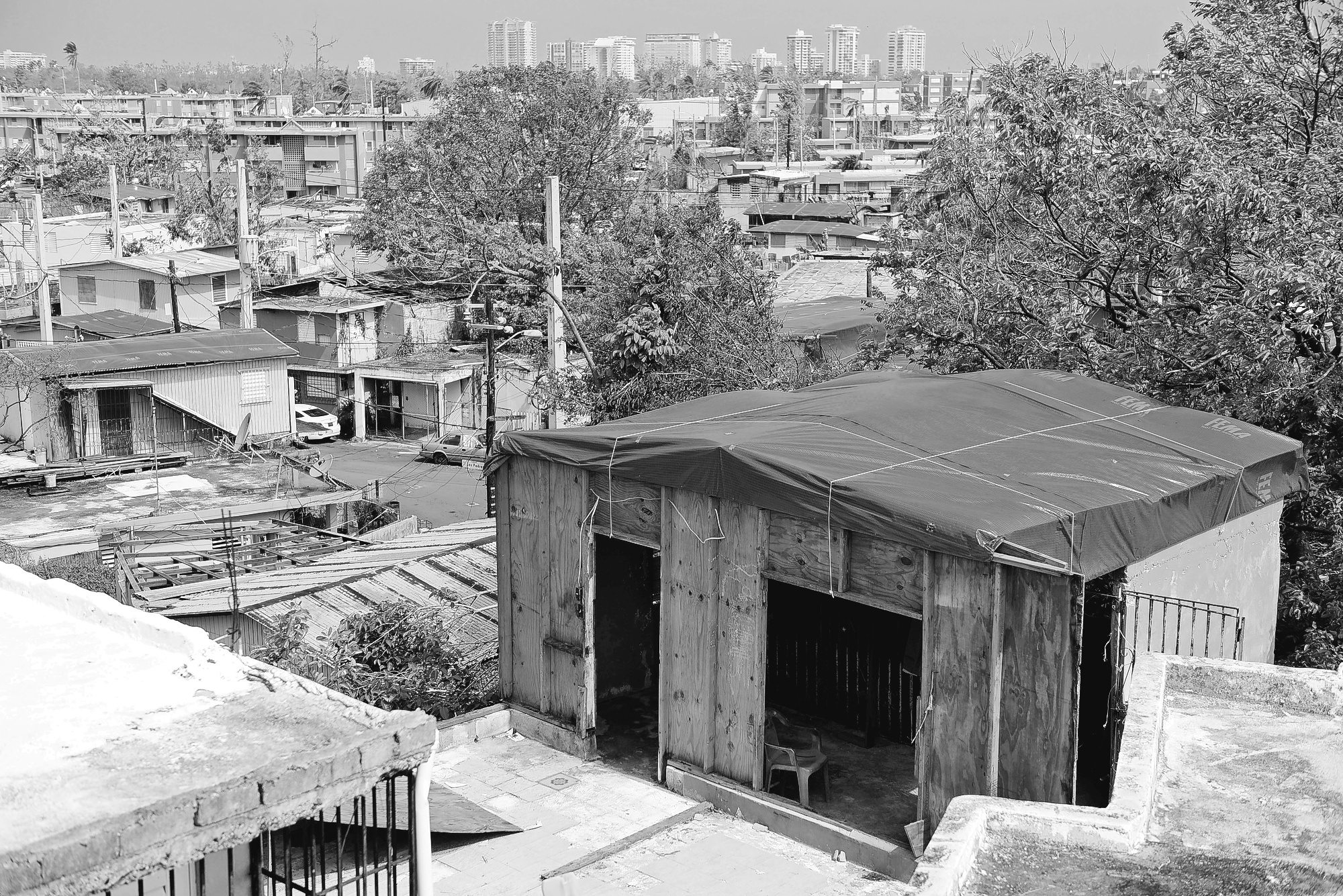 By DANICA COTO
Associated Press

SAN JUAN, Puerto Rico (AP) — Federal officials told a congressional hearing Wednesday that they expect to have a plan by June on how to strengthen and stabilize Puerto Rico's electrical grid. The initial estimated cost to rebuild the U.S. territory's power grid is $17.6 billion, but that number could change, Bruce Walker, an assistant secretary with the U.S. Department of Energy, said at the hearing held in Washington by the House Subcommittee on Oversight and Investigations.
Walker said officials are looking at integrating renewable energy sources and building micro grids around industrial sites, noting that Puerto Rico is heavily dependent on imported fuel and that manufacturing represents nearly 50 percent of the island's economy. He said crews already have installed concrete poles and taken other measures to make the system sturdier as hurricane season approaches. "Those are very, very quick wins," he said. "You don't just build a grid overnight." Walker acknowledged there have been no actual upgrades to the system yet because officials are still in emergency restoration mode after the damage of Hurricane Maria.
Legislators worry the grid will not be strong enough to sustain another storm despite the federal funds invested so far as the Atlantic hurricane season begins June 1. "It appears to me that there is little effort being made to modernize the grid or otherwise increase its resilience," said Rep. Diana DeGette, a Democrat from Colorado. "If we don't rebuild to a higher degree… we're going to be seeing a repeat of this over and over again." Hurricane Maria hit Puerto Rico as a Category 4 storm Sept. 20, knocking power out to the entire island
and causing the longest loss of power in U.S. history.
Officials say up to 75 percent of distribution lines were damaged by high winds and flooding. More than 50,000 power customers are still in the dark nearly seven months later, and power outages remain common even in areas where electricity has been restored. Nearly 900 of the more than 2,000 generators installed in Puerto Rico are still in operation as well as four of 10 micro grids, including one commissioned Tuesday in the nearby island of Vieques, said Ray
Alexander, director of contingency operations and homeland security with the U.S. Army Corps of Engineers. The agency is overseeing federal power restoration efforts in Puerto Rico and has more than 1,100 personnel on the island, including 900 contractors, but it is scheduled to start withdrawing May 18.
When legislators asked whether that date would change if there were still customers without power, Alexander replied, "We're going to do our best." The federal government will share 90 percent of the cost for permanent work on Puerto Rico's power grid, said Jeff Byard, associate administrator for the Federal Emergency Management Agency's Office of Response and Recovery. In addition, the Department of Housing and Urban Development announced on
Tuesday that up to $2 billion of $18.5 billion in disaster recovery grants to help rebuild Puerto Rico will go toward the grid.
Eugene Shlatz, an energy management consultant with Chicago-based Navigant Consulting, Inc., said his priority would be to ensure the island's transmission grid is up to standard and can withstand a Category 4 hurricane. "Although being rebuilt well, (it) may still be quite susceptible to hurricane damage in the future," he warned. Shlatz also recommended installing underground power lines, relocating high-voltage transmission lines along existing highways instead of leaving them in hard-to-reach terrain, and installing flood barriers at
substations.