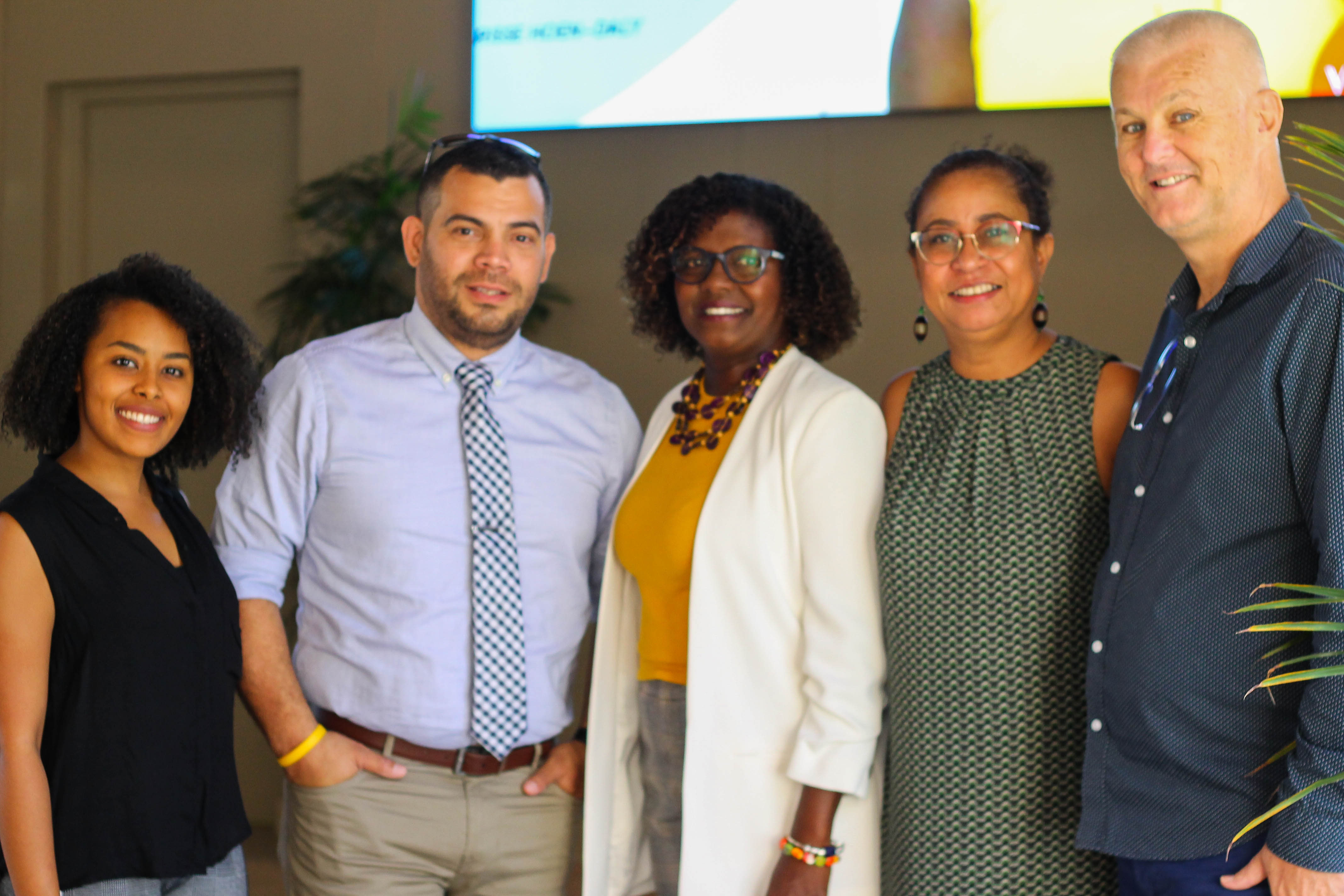 ORANJESTAD — Charisse Hoen's diverse background has taught her many valuable life lessons. As a nurse, she learned to hone her compassionate nature.  As head nurse for the Wit Gele Kruis White Yellow Cross of Aruba she learned to optimize her leadership skills. As coordinator of Student Affairs at the University of Aruba she's learned how to help and encourage her students to believe in themselves and strive to always do their best.  All the while, Charisse developed a reputation for being an inspiration. Her consulting company, E.E.Ventures, grew out of Charisse's desire to inspire people on a bigger scale.
Saturday, October 27th 2018, with the support of the University, amazing corporate sponsors such as Aruba Bank and ARC Digital Agency and TouchPoint and her loving family, Charisse combined all those prior lessons and used them to carve out a new path – as a motivational speaker. People from all walks of life gathered together in the beautiful AULA building on the University of Aruba's campus for Charisse's first seminar: Transformation.
During the lively three-hour seminar, Charisse and her fabulous guest presenters helped those in attendance learn to recognize, accept, manage and transform their fears from a force that holds them back in life, into a force that helps drive them forward.  After an inspired, creative opening and some ice breaking exercises, the participants were broken into two groups. Those that remained in the AULA were treated to presentations from Bert Wielenga and Roke Hoen. Bert guided an exercise to help people practice positive thinking – even during uncomfortable situations – and then Roke helped the group find ways to identify their negative thoughts and get them under control.
Meanwhile, Charisse was busy teaching the other group how to anchor themselves to a positive thought to help get them through moments of fear and self-doubt. Afterwards, personal presentations were delivered by Junior Rivero and Josette Burke, who have both waged a war against fear and self-doubt in their lives and come out victorious.  
After a short break – with delicious snacks courtesy of Subway, Don Pastechi Factory and Smit & Dorlas – the groups traded places before everyone gathered back together for a talk from Aruba's own 'Guru of Mindfulness' Clementia Eugene.  Clementia first addressed the neurology of fear and stressed the importance of mindful breathing; and then presented three techniques individuals can use to control their fear response. It was amazing to behold, during her guided deep breathing exercises the assembled visibly relaxed.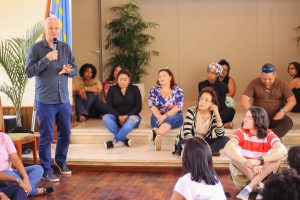 It was a wonderful morning of education and self-discovery where participants were encouraged and felt empowered to share their personal experiences while being supported in a venue of positive energy. You can follow her on Facebook or Instagram for inspiration messages.