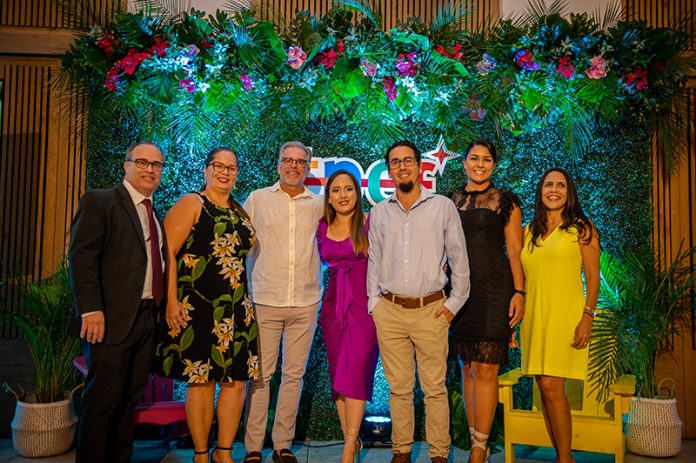 Thursday night at Tierra del Sol, in a good ambiance, TPEF launched their website for the first time in history. This took place in the presence of the prime minister of Aruba, Evelyn Wever-Croes, minister of Tourism, Dangui Oduber and other ministers, members of parliament, board of TPEF and other stakeholders in the tourism industry.
According to a press release, this website shows the policy of minister Oduber, with each aspect seeing innovation through technology.
TPEF was founded in 2010. It is a fund that was created with the purpose of investing in projects that contribute to improve the touristic product of Aruba. The portfolio in which TPEF invests for projects consists of six categories. These are: Attraction, Security, Environment, Heritage, Awareness and Investment.
TPEF has always worked on the basis of the system of Good Corporate Governance. Ever since the establishment of TPEF, particularly in the last five days, the organization was able to realize a great amount of projects through the ministry of Tourism. Projects which stood out the most for TPEF are, among others, the boardwalk at Malmok, stairs and huts at Hooiberg, the pier at Rodgers Beach, keeping our coasts clean, and the Stimami Sterilisami campaign – a massive spay and neuter campaign for stray dogs and cats on the island.
Now with the new website, www.tpef.aw, everyone can see all the projects realized by TPEF.
Those who have an idea they want to realize and need funds to implement it can make a petition for this on the website itself, as long as the idea falls in one of the six categories of the above mentioned portfolio.
All information necessary, as well as the options on the right people to contact for questions are also indicated right on the website.
Minister Dangui Oduber said to be very impressed with the website, as he is sure it will facilitate the entire process to receive funds from TPEF.
To finalize, minister Oduber congratulated the board of TPEF, lead by Mr. Mario Arends. A special thanks to Mrs. Sharlyze Romano who is the Project Manager for TPEF for this historical achievement.
Tourism remains the main driver of the economy of Aruba, and this is why it is important to keep investing in the improvement of the product Aruba.