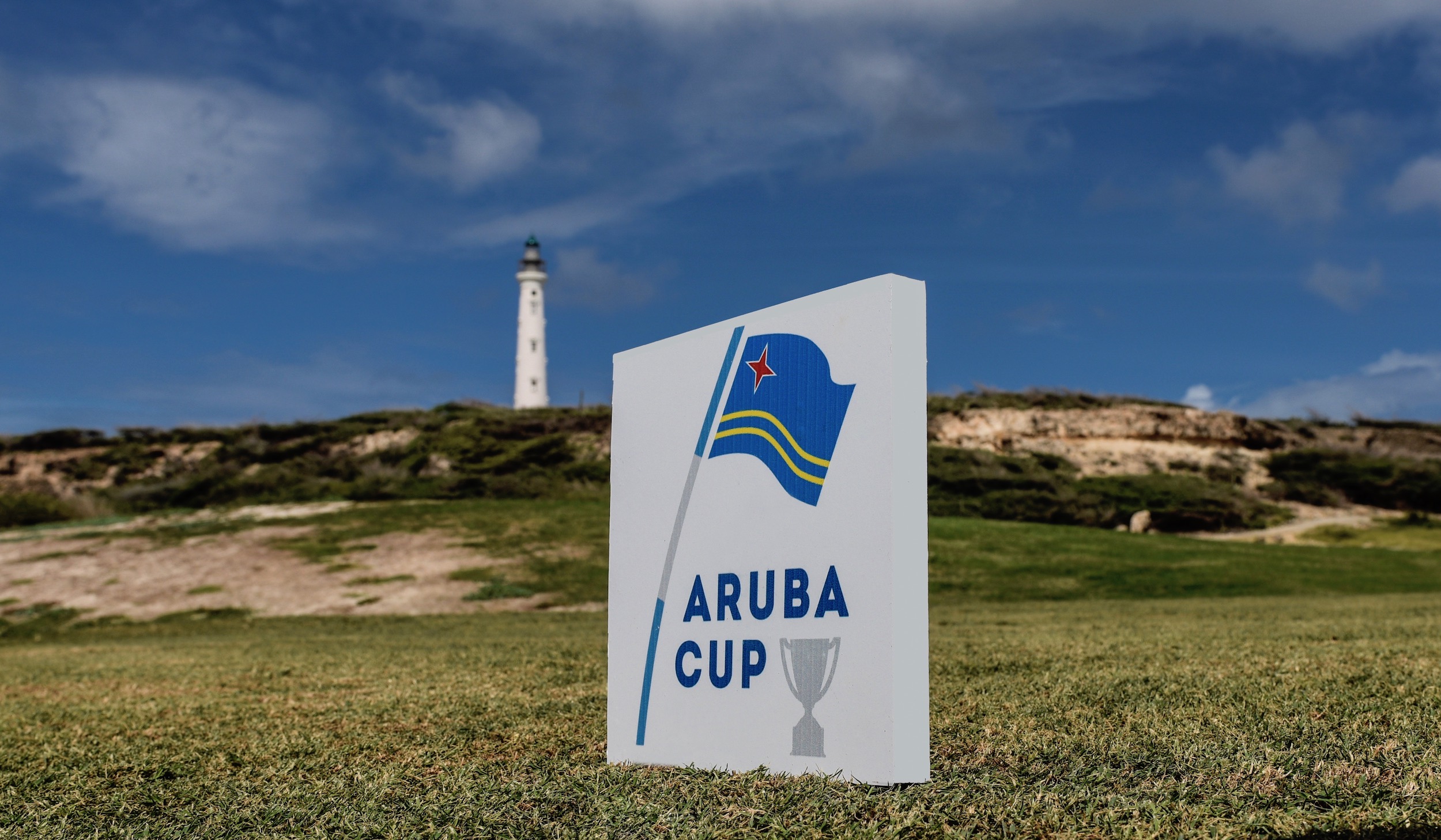 ARUBA/TORONTO, ONT. – Aruba Airport Authority N.V. will be the presenting sponsor of the 2017 Aruba Cup, set to take place December 11-16 at Tierra del Sol Resort & Golf it was announced recently.
Managing the Aeropuerto Internacional Reina Beatrix of Aruba and handling approximately 1.2 million departing passengers per year, the Aruba Airport Authority will provide support to the event, which sees the top 10 available players from PGA TOUR Latinoamérica and the Mackenzie Tour – PGA TOUR Canada compete in a Presidents Cup-style competition.
"As the first impression of the island it's our honor to be part of this tournament and welcome each player and visitor to the island. We strongly believe that the tournament will be a marvelous way to highlight one of the many activities that can be done on our island", said Aruba Airport Authority N.V. CEO Mr. James Fazio.
As part of Aruba Airport Authority N.V.'s support of the tournament, visitors to Aruba through Aeropuerto Internacional Reina will be greeted with promotions and signage about the second annual tournament.
"We're very grateful to Aruba Airport Authority N.V. for their support of the Aruba Cup and look forward to showing visitors to our One Happy Island what the Aruba Cup is all about," said Cisco Quant, General Manager, Tierra del Sol Resort & Golf. "Our thanks goes out to all of our sponsors for their help in making this tournament bigger and better in its second playing this year."
The inaugural Aruba Cup took place in 2016, with the team from PGA TOUR Latinoamerica defeating the Mackenzie Tour team, 13-7. The 2017 Aruba Cup consists of three competition days, featuring four-ball, foursomes and singles matches from December 14-16.