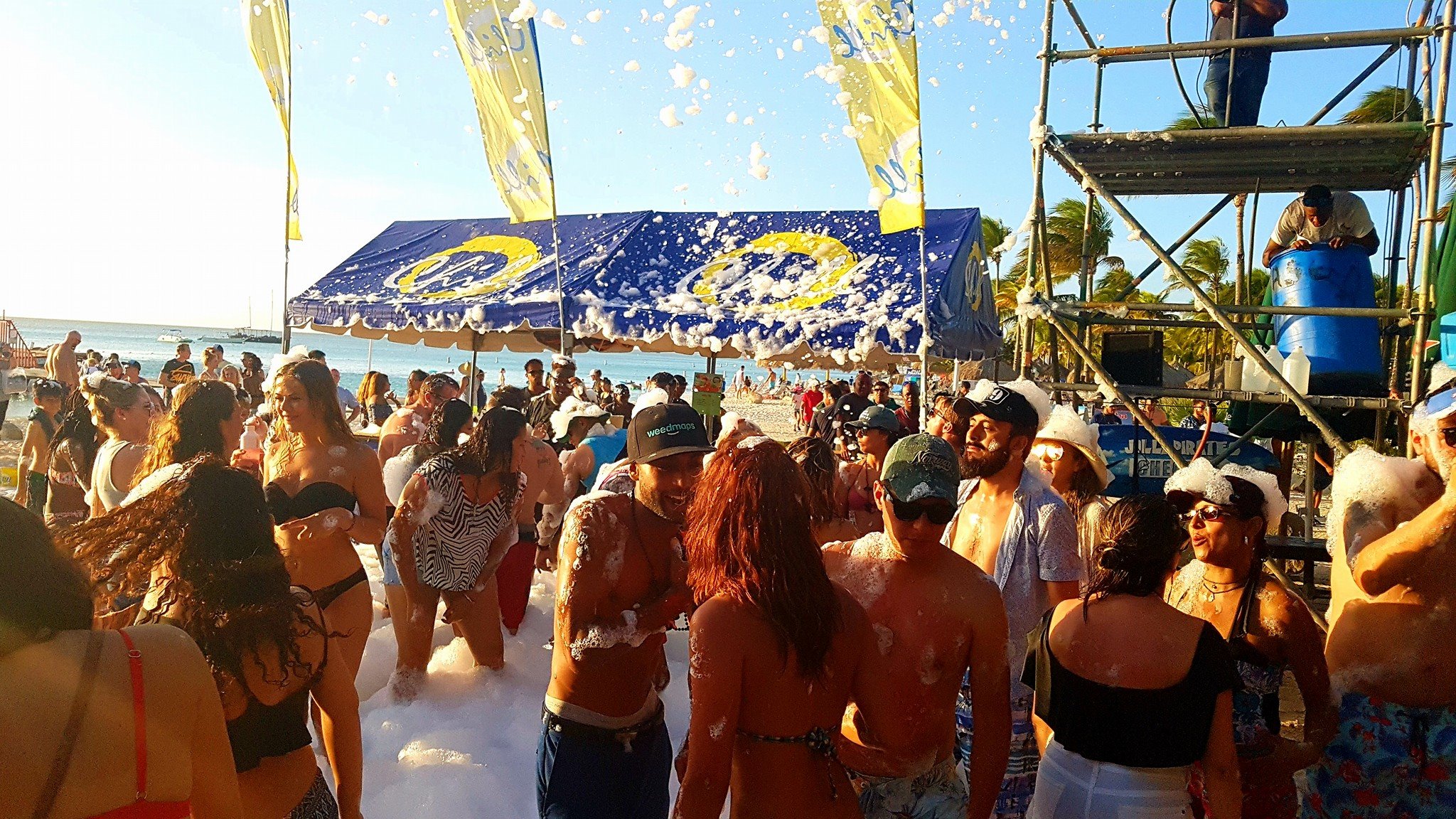 PALM BEACH — Attention all Spring Break fans: MooMba Beach is the location of a fabulous party that should not be missed. During the entire weekend of April 12, 13 and 14 the Spring Break Bash is on. It's an afternoon full of fun. Live bands, DJ's, water guns with shots and the foam bath will be live in action. Oh, and don't forget the specials on ice-cold Chill… so much fun! The entrance is free.
See here the schedule:
Friday April 12:
1 PM: DJ Nutzbeatz
5 PM – 9 PM: DJ Bradley Fonseca from the Netherlands
9 PM – 12 AM: The Untouchables band
Saturday April 13:
12 PM – 3.30 PM: DJ Nutzbeatz
3.30 PM – 6.30 PM: Travel Sessions band
Sunday April 14:
3 PM – 7 PM: DJ Golden
7 PM – 10 PM: Joyride band
10 PM – 1 AM: DJ Diablo
You are invited to join the party. Just bring yourself in your best party mood. Enjoy!