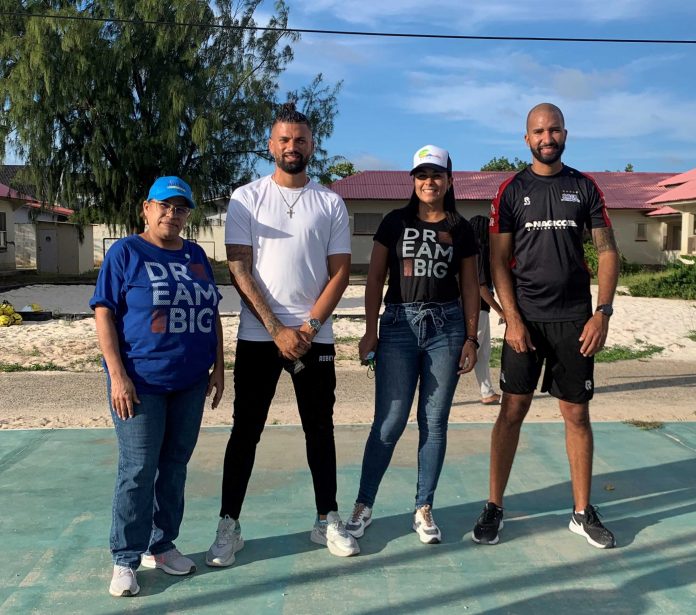 A number of Aruba Time Share Association (ATSA) hotels collaborated on orchestrating an activity at Imeldahof Children's home. The organization wanted to do something special for the home's resident kids, in view of the home's 67th anniversary, and the upcoming holiday season. Two fun workshops were offered, one focusing on arts and crafts, with Creative Kids Club, under the direction of Joasy van der Biest.
The Art in A Box project, explains Joasy, is part of the Mind Your Mind concept and is designed to promote mental health in kids, teaching them to deal with their emotions. Secondly, a soccer game, sponsored by Aruba Soccer Academy, under the leadership of David Abdul, provided lots of action and interaction. The academy also donated a couple of brand new soccer cleats to the kids. Speaker Lyonel Dirks gave a well-received motivational talk and the Old Fisherman's served some delicious treats.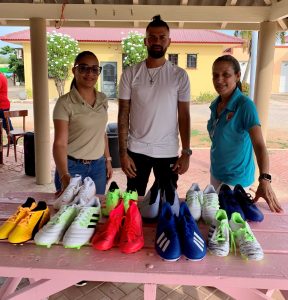 Playa Linda Beach Resort delivered back-packs donated by generous guests who participated in Pack for a Purpose, a charity program run by the resort.
ATSA is grateful to its sponsors, in the spirit of We Couldn't Have Done It Without You: Costa Linda Beach Resort, Casa del Mar, Amsterdam Manor Beach Resort, Playa Linda Beach Resort, Aphiarealty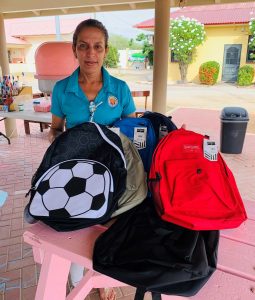 The kids had a great time and were happy to participate, and be remembered. ATSA took pride in a nicely-presented, well-attended community service event, under the DREAM BIG slogan, encouraging the home's resident kids to spread their wings and aspire, in spite of difficult beginnings.
Purpose of the Imeldahof organizations
The objective of the home is to offer a temporary shelter and guidance for children and teens who, for a variety of reasons, are unable to remain in their own homes. In most cases this is until placement with their own family or relatives or a foster family can be found. A few of the reasons are mental, psychical and sexual abuse, neglect, alcohol or drug abuse by parents.
About ATSA
Vacation ownership in Aruba plays an important role with about forty percent of our total hotel accommodation inventory consisting of timesharing units. In 2022, vacation ownership will celebrate forty-five years, as a successful segment within the island's Tourism industry. Thanks to loyal owners, the sustained year-round high occupancies of the sixteen timeshare resorts on the island, is often the envy of many Caribbean competitors, and helped sustain the island economically during difficult times.