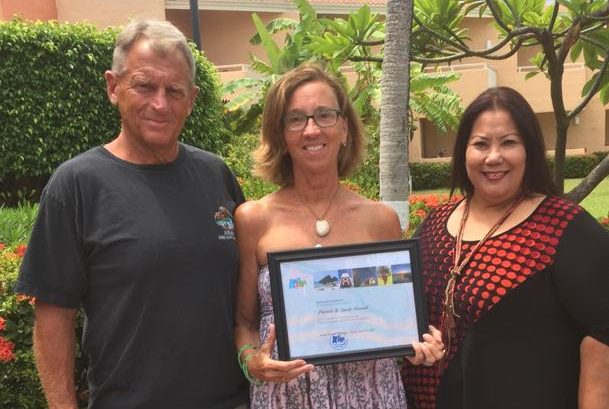 Recently, Darline de Cuba had the great pleasure to honor loyal and friendly visitors of Aruba as Distinguished Visitors at their home away from home.
The honorees are:
Patrick & Sandy Bonnell, residents of Pine City New York
 The symbolic honorary title is presented on behalf of the Minister of Tourism, as a token of appreciation to the guests who visit Aruba between 10-20-35 and more consecutive years. 
 Ms. De Cuba thanked them for choosing Aruba as their vacation destination and as their home away from home for so many years together with the member of Aruba Beach Club Ms. Edrienne Rosario.
Visitors stated that the main reasons for returning to Aruba with a nice and memorable history: They loved the weather, people of Aruba, and the Sunset, and member of ABC. q