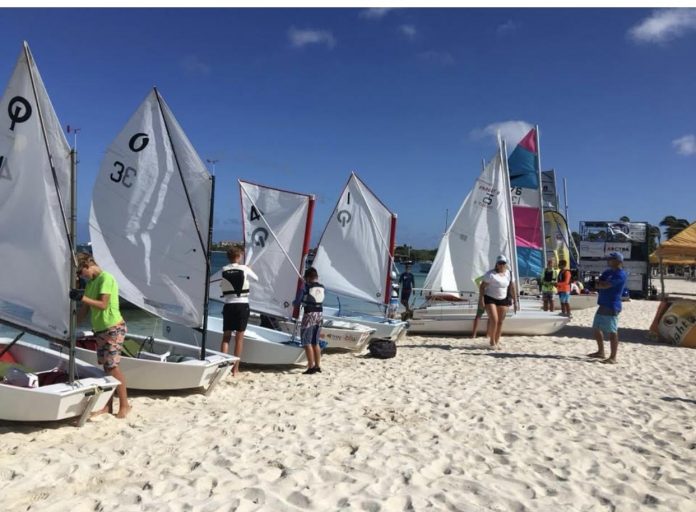 During a recent meeting with the board of Aruba International Regatta, the event program for the upcoming races was finalized.
The participants will have to register online at www.aruba-regatta.org before Saturday the 20th of August 9am. The event will be officially open at University of Aruba on the 19th of August with registrations possible between 5pm and 7pm, with only cash payment accepted.
After that the Captain's meet and official opening of Aruba International Regatta 2022 will take place at 8pm.
The races will take off the next day, the 20th of August at Surfside Beach, with a full day dedicated to sports, music and fun.
The program for the 20th of August is as follows:
8pm to 9am: Last opportunity to register
8:30: Safety & Race meet, sunfish, beach cat, F11, Opti & Cube at Surfside Beach.
9am to 5pm: Sailing races
12pm: Lunch Break
4pm to 7pm: Live Music
5pm to 6pm: Happy Hour
Program for the 21st of August is as follows:
9:30am to 5pm: Sailing Races
12pm: Lunch Break
4pm to 7pm: Live Music
5pm to 6pm: Aruba Regatta Happy Hour
7pm: Closing Ceremony & Awards
Gratitude was expressed to Digicel for their support as a sponsor. There will be more information available at Aruba International Regatta's portal. It features a simple design complete with safety and all the information in one single place.