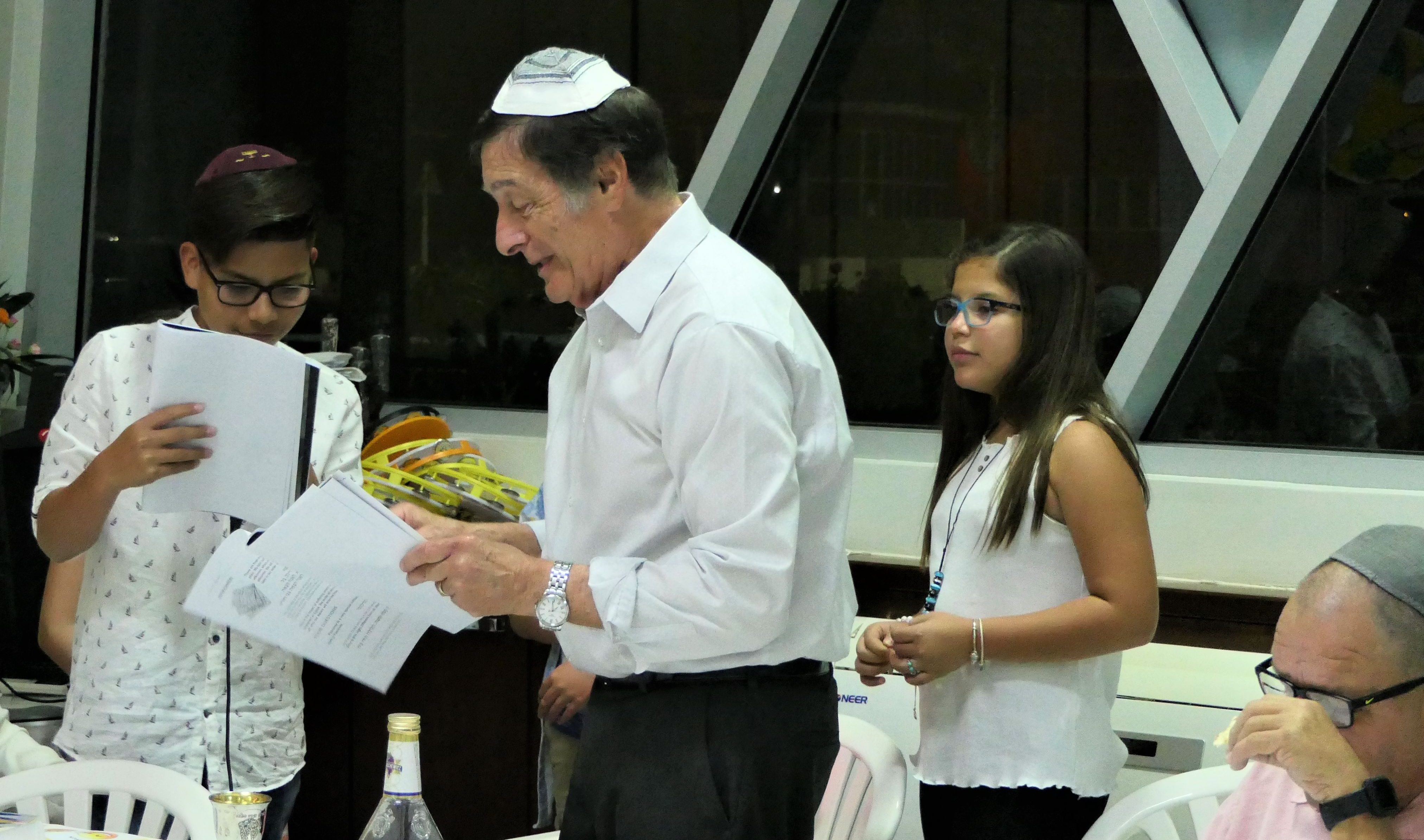 ORANJESTAD — Passover, also called Pesach, is a major, biblically derived Jewish holiday. Jews celebrate Passover as a commemoration of their liberation by God from slavery in ancient Egypt and their freedom as a nation under the leadership of Moses. Beth Israel Synagogue is the synagogue of the Aruban Jewish community hosting a Seder Dinner last Friday. Aruba Today felt honored to be invited.
The Seder Dinner experience was for the entire family and that was obvious as families with and without children joined in for the traditional gourmet dinner, inspirational songs and stories. Rabbi Daniel Kripper did a tremendous job welcoming the guests like a father and leading the ritual involving a retelling of the story of the liberation of the Israelites from slavery in ancient Egypt. This story is in the Book of Exodus (Shemot) in The Hebrew Bible. During the ceremony he invited children to sing for the audience and the Rabbi also interacted with the present community discussing the role of anti-Semitism in our society. Unfortunately it was confirmed by some guests from the United States that to their experience anti-Semitism is growing.
The dinner started with the Seder plate. There are at least five foods that go on it: shank bone (zeroa), egg (beitzah), bitter herbs (maror), vegetable (karpas) and a sweet paste called haroset. Gefilte fish (poached fish dumplings), matzo ball soup, roast chicken, potato kugel (somewhat like a casserole) and tzimmes, a stew of carrots and prunes, sometimes including potatoes or sweet potatoes were on the menu.
Rabbi Daniel Kripper has been the Rabbi of Beth Israel Aruba since the year 2013. He was born in Buenos Aires, Argentina. His passions are education, Israel and Jewish Healing. Beth Israel Synagogue is an independent congregation with a liberal style similar to Reform Judaism or Conservative Judaism. The Jewish Community of Aruba (Israelitische Gemeente) shares, since 1962, Beth Israel Synagogue as their place of worship, and cares for their small cemetery on Petronia St., as well as for the old one, nearby. The community received official recognition by the Dutch Kingdom on Dec. 1st., 1956, and Beth Israel Synagogue was inaugurated on Nov. 4, 1962 (Cheshvan 8, 5723.)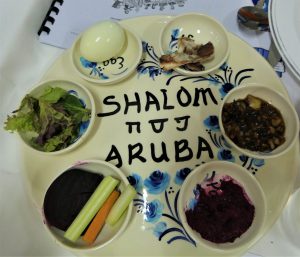 The community consists mostly of Jewish immigrants that arrived in Aruba from different parts of the world in the early 20's, and made it their home. After 1924, a large group of Eastern European Jews, mostly from Poland, settled here, together with Jews from Holland and Sephardic families from the previously Dutch colony of Surinam (South America.)
Beth Israel Synagogue
A. Laclé Blvd. #2
Oranjestad, Aruba
Tel. (297) 582-3272