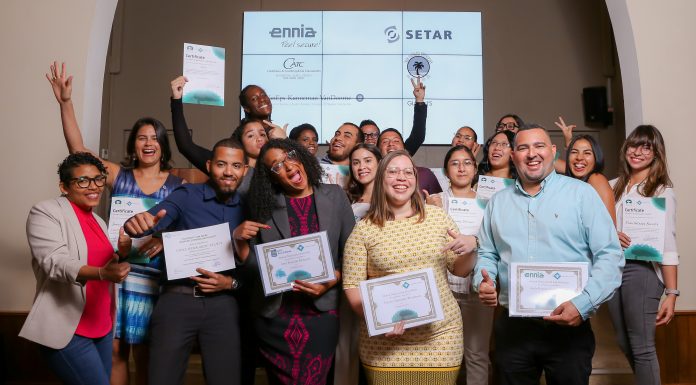 The Aula at the University of Aruba (UA), a converted chapel, was once a place of quiet contemplation; but on the evening of Friday, November 29th, it was filled with thunderous applause for the students who submitted the best thesis papers for the 2018-2019 academic year. 
The evening's festivities kicked off with inspirational words from Nurianne Arias Helder and Brian Dirkszs. And also it was an exciting night for students from the various student organizations. MAGEC Aruba, The circle K club, the Studentenraad Universiteit van Aruba and the new student ambassadors for 2018-2019.
The University of Aruba has a very progressive approach to education. They are a forward-thinking academic institution which offers an educational experience that provides students with a strong academic foundation and caters to the specific needs of the Aruban community.
The students were awarded for their academic achievements and participation in extracurricular activities and displaying leadership and mentor qualities. They are now official student ambassadors 2018-2019.
The atmosphere of the Award ceremony was festive and excitement crackled through the air as the students received their awards.
The evening ended with socialization under the stars, filling UA's gorgeous gardens with inspirational vibrations. q