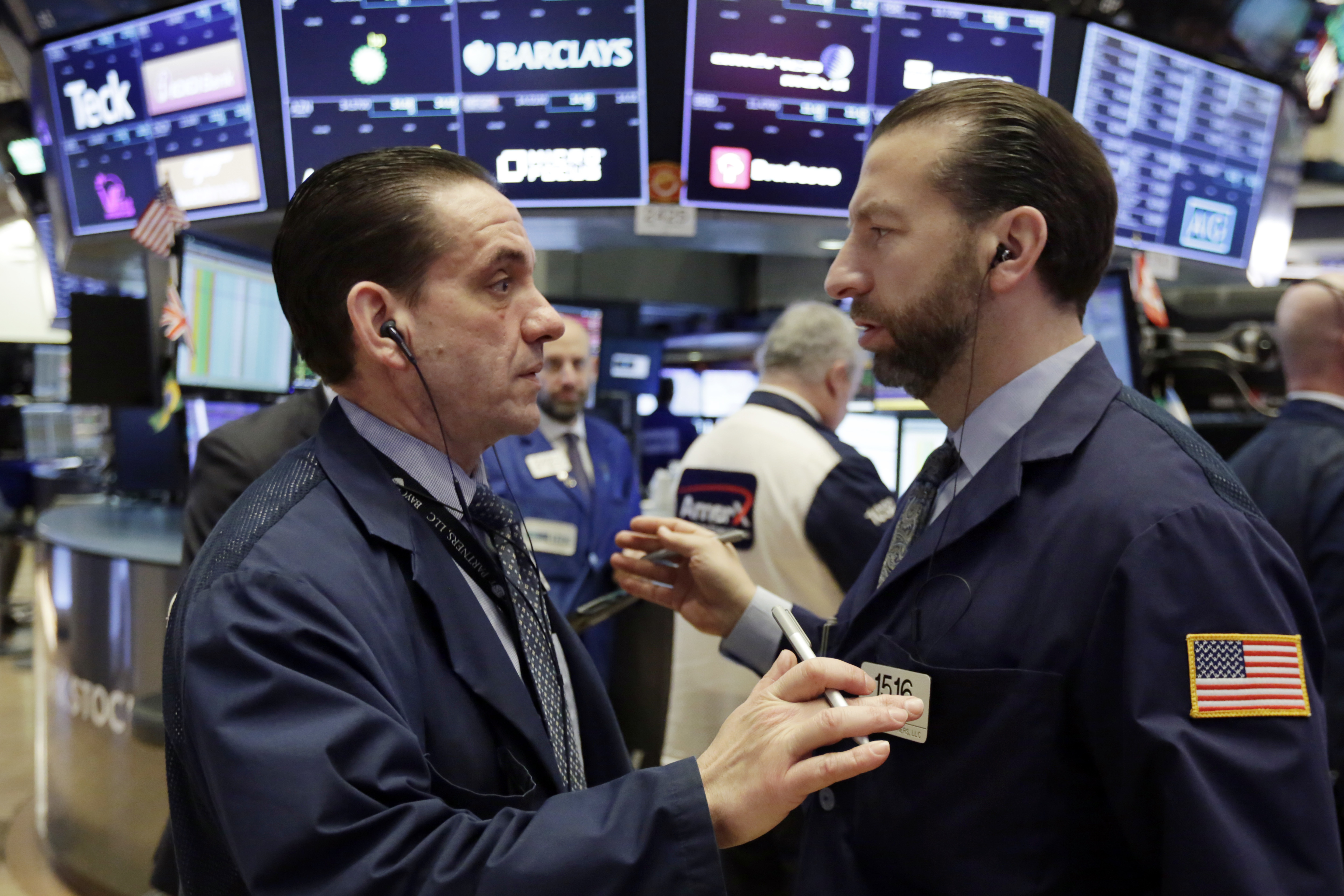 By MARLEY JAY
AP Markets Writer
NEW YORK (AP) — Stock indexes finished mostly higher after a day of bouncing around Tuesday as retailers, energy companies and banks recovered some of their losses from the day before, but technology companies struggled as Facebook dropped again. Amazon led a rally among retailers, and it passed Alphabet, Google's parent, as the second most- valuable U.S.-listed company, while energy companies rose with oil prices. Banks rose along with interest rates as the leaders of the Federal Reserve met. They are expected to raise interest rates on Wednesday.
Facebook sank following reports that the Federal Trade Commission will investigate its handling of user data while authorities in the U.S. and U.K. demanded answers from the company. That came after reports that Cambridge Analytica, a data mining firm working for President Donald Trump's campaign, improperly obtained data on 50 million Facebook users without their permission.
While Facebook stock regained a portion of its losses at the end of the day, it has fallen more than 9
percent this week.
Social media companies Twitter and Snap also fell as investors considered the possibility that the government will pass new laws affecting their businesses. "We don't know what's in store for an industry that isn't really regulated," said Samantha Azzarello, global market strategist at JPMorgan Exchange Traded Funds. The gainers Tuesday were mostly larger companies, which suffered the biggest losses Monday. Smallercompanies struggled and more stocks fell than rose on the New York Stock Exchange.
After a drop of 1.4 percent Monday, the S&P 500 index rose 4.02 points, or 0.1 percent, to 2,716.94. The Dow Jones industrial average gained 116.36 points, or 0.5 percent, to 24,727.27. The Nasdaq composite rose 20.06 points, or 0.3 percent, to 7,364.30. The Russell 2000 index of smaller-company stocks dipped 0.16 points to 1,570.41.
Amazon jumped $41.58, or 2.7 percent, to $1,586.51 and Best Buy picked up $1.51, or 2.2 percent, to $70.04. Industrial companies including Caterpillar recovered much of their losses as well. Some major technology companies including Apple, Microsoft and Nvidia moved higher after significant drops a day ago.
Facebook lost $4.41, or 2.6 percent, to $168.15. The drop in the last two days is the worst for Facebook in two years, and it knocked Facebook from its perch as the fifth most valuable publicly traded company in the U.S. Warren Buffett's Berkshire Hathaway conglomerate, which owns insurance companies and railroads among many others, moved ahead of Facebook. Other social media companies also sank: after sharp losses Monday, Twitter plunged $3.63, or 10.4 percent, to $31.35 and Snap lost 42 cents, or 2.6 percent, to $16. Alphabet, which fell 3 percent Monday, lost another $427 to $1,095.80.
Investors were disappointed with Oracle's third-quarter report. While the company announced a bigger
profit than analysts expected, they were less impressed once items like lower tax rates and stock
repurchases were excluded, and its sales were lower than Wall Street had forecast. The company's
forecast for the fourth quarter also came up short of estimates. The stock dropped $4.90, or 9.4 percent, to $47.05.
The Federal Reserve's leaders began a two-day policy meeting that is expected to result in another
interest rate increase on Wednesday. The Fed has said it expects to raise interest rates a total of three
times this year, and one of the key debates on Wall Street is whether it will wind up increasing rates
three times or four. The current meeting is the Fed's first since Jerome Powell became chairman, and
investors will be watching his comments at a press conference Wednesday afternoon.
"Markets right now are hypersensitive to the Fed," said Azzarello of JPMorgan. She said the Fed is trying to communicate clearly with investors and it won't rush to raise interest rates. Bond prices fell. The yield on the 10-year Treasury note rose to 2.89 percent from 2.85 percent. When yields rise, it allows banks to charge higher interest rates on loans including mortgages. Banks and other financial companies rose, while companies that pay large dividends, including phone and utility companies, moved lower. Those stocks tend to fall out of favor with income-seeking investors when bond yields rise.
Benchmark U.S. crude rose $1.34, or 2.2 percent, to $63.40 a barrel in New York. Brent crude, used to price international oils, gained $1.37, or 2.1 percent, to $67.42 per barrel in London. Wholesale gasoline gained 4 cents to $1.97 a gallon. Heating oil added 4 cents to $1.95 a gallon. Natural
gas picked up 2 cents to $2.68 per 1,000 cubic feet. Gold fell $5.90 to $1,311.90 an ounce. Silver fell 14 cents to $16.19 an ounce. Copper lost 4 cents to $3.04 a pound.
The dollar rose to 106.46 yen from 105.97 yen. The euro fell to $1.2253 from $1.2357. Germany's DAX added 0.7 percent and the CAC 40 in France gained 0.6 percent. Britain's FTSE 100 closed 0.3 percent higher. Japan's benchmark Nikkei 225 lost 0.5 percent while South Korea's Kospi edged up 0.4 percent. Hong Kong's Hang Seng inched up 0.1 percent.