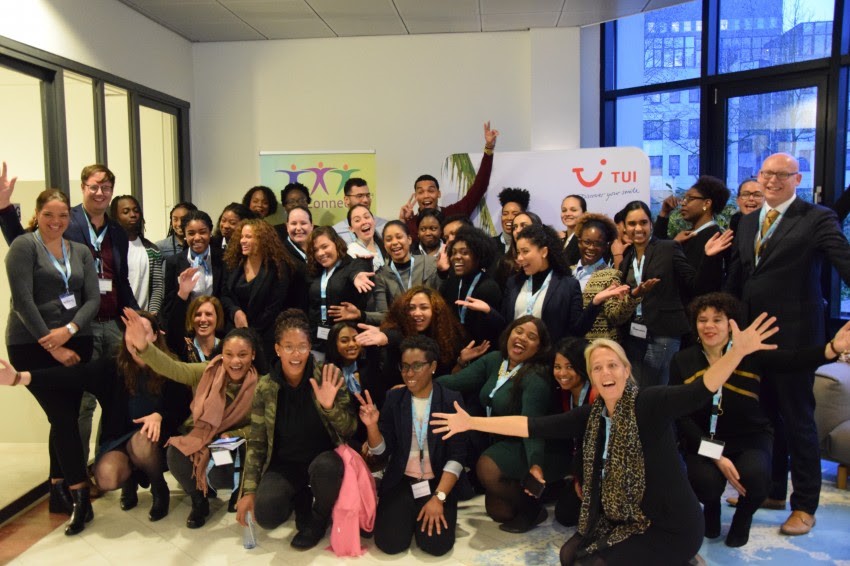 NETHERLANDS/RIJSWIJK – Recently the biggest tour operator in the Netherlands, TUI, organized a day especially for youngsters that study in the Netherlands and come from the Dutch Caribbean islands. For those who consider going back to their island to find a job, TUI made it possible -together with the foundation WeConnect- to meet their potential employer.
About 40 students were present during the event. At the moment the supply in students with a touristic education is rare in the islands. TUI, being a big tour operator, shows special interest in meeting the students that do have interest in working in the tourism industry on their island. "Their Dutch education level combined with their Caribbean roots form the ideal mix to offer them a career in the islands", says Sebastiaan de Vries, Area Manager TUI. Nienke Ingenhoven (HR manager CABS) and Bianca Goumans (Education Coördinator) are the initiators of WeConnect and saw this event as a golden opportunity to connect the tourism students from different schools with potential employers. WeConnect is dedicated to make this connection.
Quiz, Pitch and Drink
The afternoon started off with a 'Kahoot' Quiz to test the students' knowledge, followed by presentations of WeConnect and TUI CABS (Curaçao, Aruba, Bonaire, Sint Maarten). After this the students were put to work with the task to prepare a pitch. The winners of the quiz were rewarded with a small prize during a closure cocktail.
Great Result
The afternoon turned out to be a success and many students left their CV in order for Human Resources of TUI CABS to approach them for a nice job opening. TUI will continue stimulating these young professionals to return to their roost where they can practice their talent and knowledge.