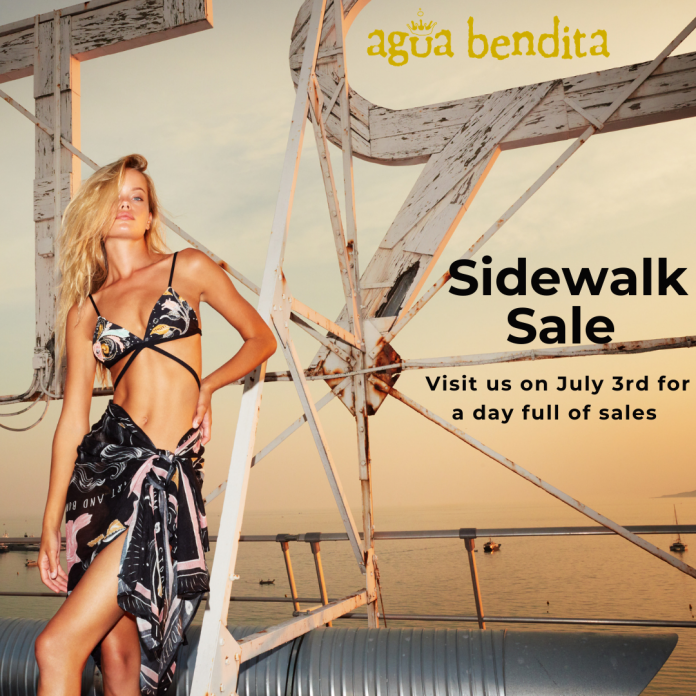 When you have a need to shop, have a coffee, or just walk around, you just have to go to Renaissance Mall in Downtown Oranjestad. Don't miss the biggest Sale event of the year, the Renaissance Sidewalk Sale which will take place this Saturday July 3rd 2021. This is the perfect day to shop for that clothing piece, jewelry or shoes that you have been longing for!      
Renaissance Mall gives you a shopping experience like no other. This Saturday July 3rd, 2021 from 10am to 7pm take a break from your busy schedule and enjoy a full day with your family at the Renaissance Sidewalk Sale. Mindblowing discounts up to 60% , great ambience and live entertainment by DJ Xuxa Borges and DJ Lee Croes.
Agua Bendita: Discounts up to 50%
Looking for the perfect beachwear? Look no further. Agua Bendita is known for its high quality and prints. Offering a wide variety of products that you can mix & match, also lots of reversible ones and unique pieces to combine with your family. Take advantage of their special discounts during the sidewalk sale starting from 20% and up to 50%.
For more information: FB aguabendita_aruba
EVA Boutique: Mayor discounts
The essence of Eva Boutique is creating a variety of trendy and classy fashion, which suits perfectly with the tropical temperatures of the island. We offer a variety of new collections in beach fashion, accessories and jewelry with great brands like Gottex, Pilyq, Watercult, and many more.
For more information: www.eva-boutiquearuba.com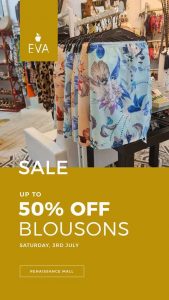 Colombian Emeralds: 50% Discount
Colombian Emeralds International is one of the largest retailers in the region, offering a large selection of renowned jewelry and watch brands. Their settings are artfully crafted to not only elevate their collection, but also the individuals who wear them. Whether they be emeralds, diamonds, sapphires or rubies, you'll find the color, clarity, cut and rarity to convey exactly the right sentiment for that special moment. For this special day Colombian Emeralds offers a 50% discount on their Pearl collection.
For more information: www.colombianemeralds.com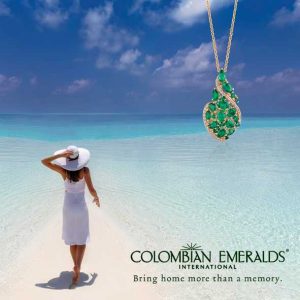 Jolie Jewelry Boutique: Store wide discounts up to 75%
Jolie opened its doors in November 2019 in the Renaissance Mall, behind Prada. Our concept is Basics with a twist, focusing on Tops and Dresses, with Jewelry to complete your look. Inspired by big city Fashion, we want to make you feel beautiful inside and out. Our sale is store wide up to 75%. From our Jewelry brands like Uno de 50, Tisento, Calvin Klein Rebecca and clothing from New York and LA. "For the Fashionably Elegant and Sophisticated woman".
For more information: Facebook: Jolie Jewelry Boutique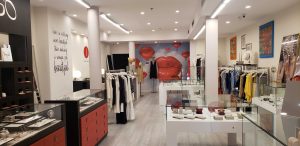 Tous: Discounts starting at 20%
Since 1920 Tous jewelers have been creating a unique style for today's women around the world. With an innovative attitude, our heritage inspires our future. From discounts starting at 20% and even Dollars to Florins specials. It is something you don't want to miss.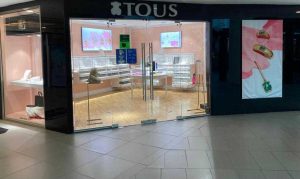 For more information: Facebook: Tous Aruba
Kate Spade: Up to 60% OFF on Selected Styles
Shop crisp color, graphic prints and playful sophistication. From handbags and clothing to jewelry, accessories, home decor, stationery and more. Since their launch in 1993 Kate Spade has become a global life and style house filled with handbags, clothes, shoes, jewelry, home décor, tech accessories and so many other things that you use every day. Modern, sophisticated colors make a personal style statement all their own. It's founding principles that define their unique style. Their style is synonymous with joy.
For more information: Facebook: Spadeloversaruba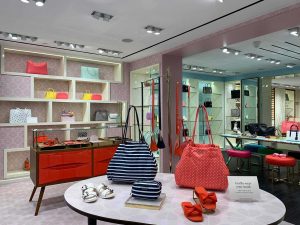 Nautica: 50% discount OFF on entire store
Founded in 1983, Nautica is a leading global lifestyle brand ranging from men's, women's and children's apparel. Inspired by the sea, designed in the city. Perfect for the whole family.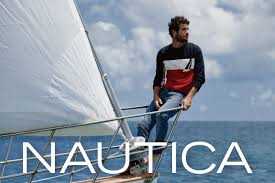 For more information FB page: Nautica Aruba
Monalisa/Bob the Fish
Shop for your Sterling silver, customized jewelry and Bob the Fish T-shirts at this unique store.
Get your Bob the fish T-shirts for $5 and Jewelry starting at $3.
For more information FB page: Monalisa/Bobthefish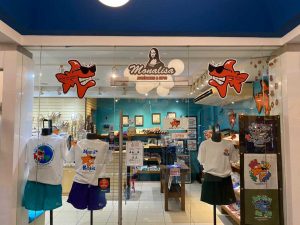 Renaissance Mall is located in the heart of Oranjestad, a short walking distance from the Main Street, and opposite of the picturesque Renaissance Marina. Stores open Monday through Saturday from 10:00 AM to 7:00 PM.