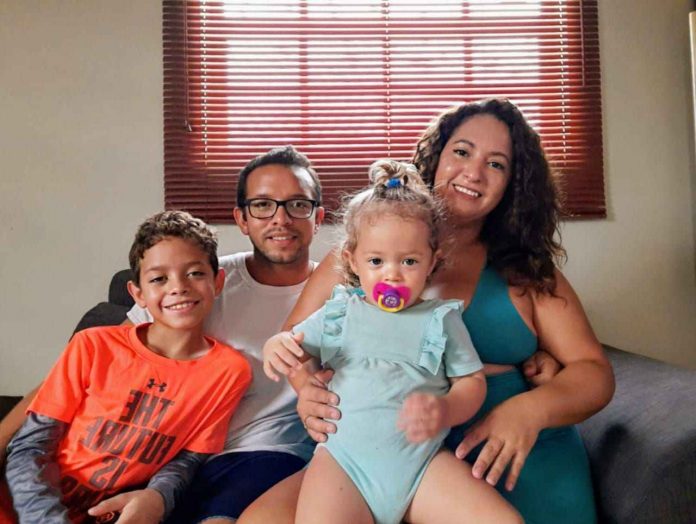 In October 2020, the accredited, four-year bachelor degree program, Social Work and Development celebrated their 10th anniversary and they are doing more than great. "We are very happy with the results of this program. The last two years we saw a large increase in the amount of students," says Ricky Hoek, Professional & Science Practice Coordinator/Lecturer." Fourth-year student Thalina Willems, mother of two, states, "I am very, very happy with my choice of study. With this social study background I can really make a difference when people have problems and help them better their lives." Very important to mention is that this study fits flawlessly with the needs of the community.
The program has both a professional and research orientation. On March 24th, 2017, the NVAO (Dutch-Flemish accreditation organization) gave their positive advice on the quality of the applied sciences bachelor program Social Work and Development. Hoek explains, "The study entails preparing for the social work in general. Many students are still young when finishing high school and like to stay in Aruba while orientating what specific direction in this area they really want. A part use this studies as a foundation before doing psychology masters in The Netherlands." Willems adds, "It is indeed very general so you get the change to choose what fits best for you and we do a lot of self-improvement too. The program is a wonderful experience."
Cracks in society
Willems was already working in the human resource field when she decided to study again. "I felt I wanted to go further and deeper into helping individuals. With this program you learn how to empower individuals to shape themselves." They are constantly developing the program as well as improve and adjust to the current times. Hoek further explains, "After finishing you are able to work as a social worker for NGO's, but with the Covid-19 crisis occurring we are looking at HR departments of the private sector and governmental area too. If HR sees a problem the social worker can help. Job satisfaction is a focus we want to grow. Another sector we are developing is the financial one. Many people struggle with their finances these times which causes social problems. That is where we can come in." Willems sees that more social services are required because of the pandemic. "Now you see the cracks in a community and we need social workers to repair them." Her goal is to do her masters in the Netherlands and work with youth. "It is a calling, it really is. I always did volunteer work and always wanted to help people."
Preach and practice
Hoek explains that the program combines practice and theory together. He coordinates the internships in the first year_ which include volunteer work as it is seen as a foundation of social work. The second, third and fourth year there are internships and research is done in the last year too. Hoek follows his students four years long, they do a lot of self-improvement aiming to be a good person and social worker. "The number of students has doubled in the past couple of years, I see happy and motivated people. We also receive great feedback from our alumni who keep on promoting the studies and help us with adjusting the program to the work field."
For more information: http://www.ua.aw/ or join the university's social media platform Facebook and Instagram.