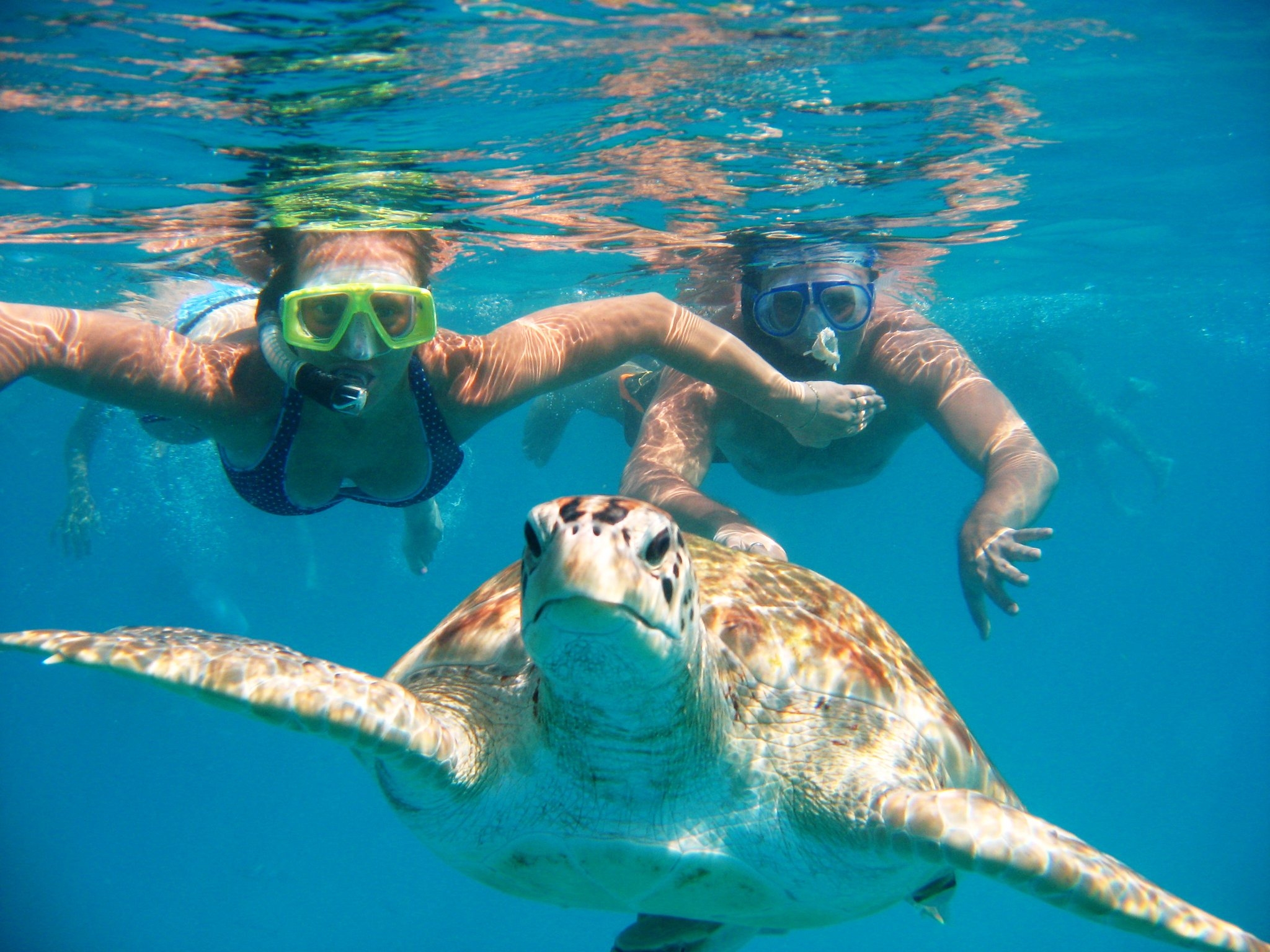 PALM BEACH — Jolly Pirates Snorkeling cruises are the perfect way to appreciate Aruba's underwater environment, the island's pristine ocean and gain a sense of discovery.
 Snorkel Tips from Experts
The best snorkeling tips are those that are given to you by experts.  The key to enjoy a day of snorkeling is to be relaxed and comfortable. Always start with adjusting your mask.  The secret is to simply hold your mask to your face and breathe in through your nose. Your mask fits perfectly, if it can stay in place without holding it.  Once you have the proper fit, you can adjust the strap to fit snug at the widest area of your head. Pulling your hair back, will keep the seal tight and water will not leak in.  If you have a moustache you can try putting some lip balm or Vaseline below your nose.
Before you get in the ocean, try some simple, relaxed breathing through your snorkel.  Once you're in the ocean you will feel there's enough pressure to seal the mask making it unnecessary to pull your strap overly tight.
As a rule, you should always put your fins on, when you're in the water.  Once your feet are wet, your fins become easier to slide on.  Small flutter kicks will propel you through as you glide comfortable in the water. You'll see a lot of cool things underwater, this will help you focus.  A relaxed snorkeler get more pleasure out of snorkeling.
The Jolly Pirates crew encourages all snorkelers, regardless of their swimming abilities to wear a flotation device.  Aruba's clear waters afford snorkelers incredible visibility at shallow colorful reef areas and with a little practice, you can swim along the marine life and visit other colorful sites, close to Aruba's shoreline.
You can choose for a morning or afternoon snorkel cruise with the Jolly Pirates and view the 400ft WWII Shipwreck Antilla.  Resting on her portside, the sunken treasure, encrusted in fascinating corals is home to oodles of sea critters.  Equipped with mask, snorkel and fins – enthusiastic Jolly Pirates guests twice daily can tour the amazing wreck, immersed in WWII history.
Meet new friends, swing from a rope, swim in the turquoise Caribbean sea, sunbathe on teak decks and enjoy an unlimited open bar and a BBQ feast with jolliest pirates of the Caribbean.q