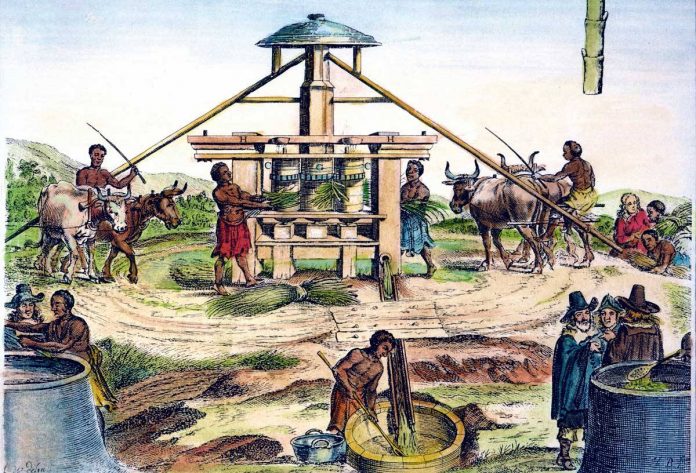 Keti Koti is an annual celebration on 1 July that marks Emancipation Day in Suriname. The day is also known as Maspasi or Prisiri Maspasi, meaning "Emancipation" or "Emancipation Festival". Keti Koti marks the date when slavery was abolished in Suriname and the Dutch Antilles in 1863.
The Dutch Caribbean (historically known as the Dutch West Indies) are the territories, colonies, and countries, both former and current, of the Dutch Empire and the Kingdom of the Netherlands that are located in the Lesser Antilles archipelago of the Caribbean Sea. Currently the Dutch Caribbean consists of the constituent countries of Aruba, Curaçao and Sint Maarten; and the special municipalities of Bonaire, Sint Eustatius and Saba.
In 1863 slavery was abolished in all Dutch colonies. The emphasis in the historiography has been on the Dutch participation in the transatlantic slave trade. In total, Dutch slave traders shipped around 600,000 enslaved Africans to the New World, which is 5–6 percent of the total of the transatlantic slave trade. The Dutch were among the last to abolish slavery. After Denmark in 1803, Britain in 1834 and France in 1848, the many thousands who worked on the plantations in the Dutch West Indies were finally released.