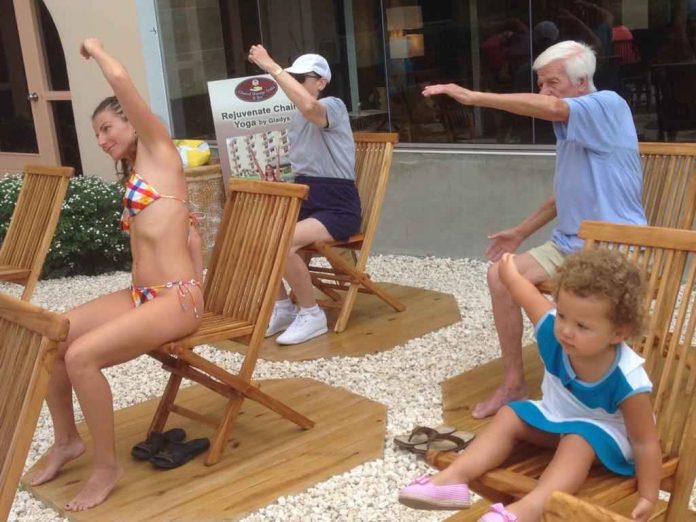 Did you know that you can practice yoga while sitting on a chair? Chair yoga is an ideal exercise for those suffering from conditions, such as chronic pain, carpal tunnel syndrome, osteoporosis, and multiple sclerosis. People over a certain age who have trouble moving through the up and down motions of traditional yoga benefit from chair yoga.
Chair yoga is a gentle form of yoga practiced when you sit and some poses can also be done standing using a chair for support. Yoga offers a myriad of benefits with increased flexibility, weight loss, and an improved mental state. It's particularly important for elderly people to implement practices such as chair yoga into their routines.
The Benefits of Chair Yoga for seniors:
Improve core strength and balance.
Increase flexibility.
Promote mobility.
Improve mental health and positive feelings.
Increase oxygen intake.
Promote better breathing techniques.
Help reduce stress and the emotional response to stress.
Control weight.
While everyone is getting crazy with the healthy lifestyle trend, it is not always that easy for all of us. Now that you are vacationing on the beautiful island of Aruba, why not try this soft variation of normal yoga and feel how you feel fitter and in better shape. But also with a relaxed body and muscles. Chair yoga is perfect for everyone and the good news is that it is available on One Happy Island. Location is the Zen garden of Playa Linda Beach Resort. Call or WhatsApp to have your chair reserved: +297 737 7078. Every Tuesday, Thursday and Saturday at 9 a.m.