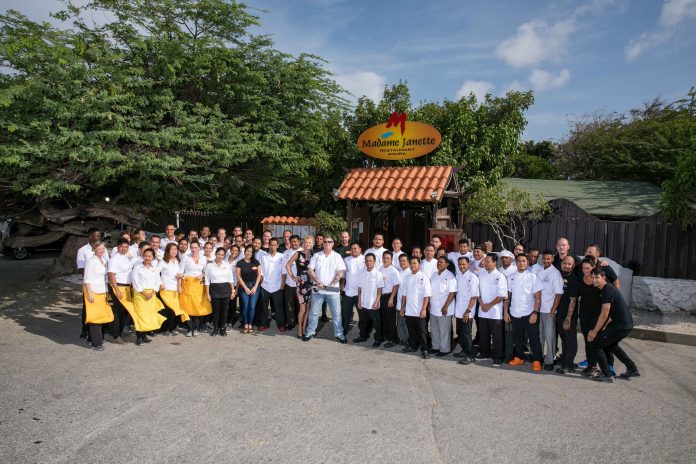 Come and delight yourself and your loved one with a magnificent dinner under the stars. A unique experience for your taste buds that only Madame Janette can present to you on this Valentine's Day. 
On February 14th, Madame Janette will have a special 4 course dinner menu with options for champagne or wine pairing especially for the wine lovers. Madame Janette will also have their famous a-La-Carte menu for everyone's preference.
For this day they will have a Live Performance Entertainer that will play romantic songs that will bring you more into the romantic mood. To make this night more special Madame Janette has prepared a special photo booth so every guest can have a nice memory of their Valentine's Date night.
For 23 years Madame Janette has been the #1 restaurant for a magical night.
For reservation call +297 587.0184 or send an email to mjrestaurantaruba@gmail.com
Please make your reservation on time so you won't miss out on this fantastic experience.