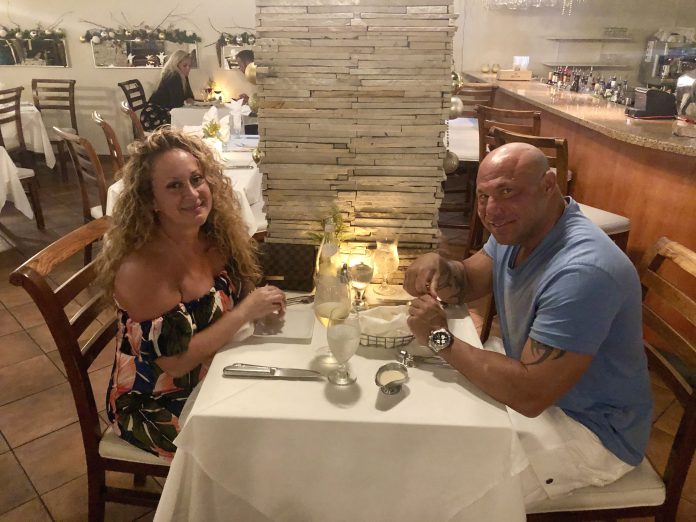 In these difficult times we would like to reach out to our friends abroad who were supposed to spend their tropical vacation on Aruba or who had to break up their vacation due to the COVID-19 situation. Aruba Today invites you to send us your picture and words expressing your memory of our island or your dream vacation for the future.
Send us your picture(s) together with completing the sentence: Aruba to me is …….. (Email: news@arubatoday.com). Please do note: By submitting photos, text or any other materials, you give permission to The Aruba Today newspaper, Caribbean Speed Printers and any of its affiliated companies to use said materials, as well as names, likeness, etc. for promotional purposes without compensation.
Today we share a wonderful message from Carmela:
"Missing the great cuisine!  Been going to Aruba for the past 15 years. No other island can compare. The food, weather, people, and culture is the best!
Love, Carmela & Joseph Villari"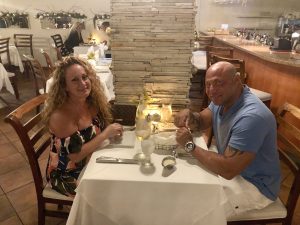 Bobbi Baker: "Aruba to me is… home away from home. A place where the culture is highly overlooked by those who have not been there or by those who haven't allowed themselves to experience life beyond the resort. I believe Aruba is the home of shades of blue that exist nowhere else on earth. The minute you step on the island, the warm and salty breeze brings with it the laughter and love of the people who breathe that air daily- Aruba is home to some of the most loving and grateful souls who aren't afraid to vocalize their blessings. Aruba is home to people who live with passion, whether they be fishing, cooking, driving a cab or solely making visitors feel like family. Aruba is not just a physical vacation destination, it is a mental revitalization. It is a place to renew your mind and appreciate life in its most beautiful and simplest form."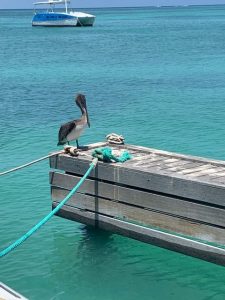 Debbie Jaeger: "Aruba to me is serenity."