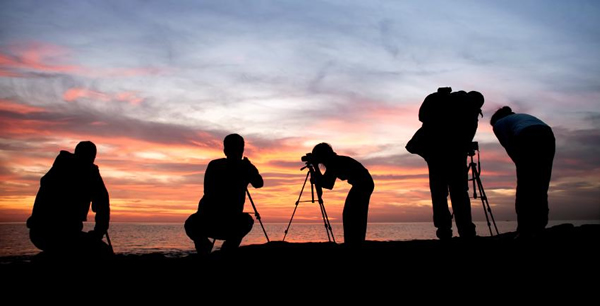 Photographer Scott Kelby announces the official date of his 12th Annual Worldwide Photo Walk®, the world's largest photo walk. The event is happening October 5, 2019 in thousands of cities all over the world. Aruba is part of this event.
The Scott Kelby Worldwide Photo Walk, dubbed the world's largest global and social photography event, has grown immensely in size and popularity since the inaugural walk in 2007. Last year, more than 24.000 photographers of all walks of life and skill level converged to explore their corners of the world through photography and social community.
The concept of a Photo Walk is simple. Photo Walks are created by Walk Leaders in cities all over the world. Walkers meet up at a pre-designated location to spend a few hours socializing, capturing images, and sharing with like-minded people. At the end of the Photo Walk, most groups convene at local restaurants or taverns to share their images and experiences over food.
About George Vaselakos
The Walk Leader for Aruba is George Vaselakos form Chicago, USA. Again this year as he is scheduled to be in Aruba on the date of the Worldwide Photo Walk, he decided to sponsor the walk in Aruba. He is an amateur photographer, but one who loves photography immensely. So, put him in a beautiful island like Aruba, and it is a match made in heaven.
About the Walk
The walk will take place on Saturday, October 5th, 2019 from 9.00AM to 11.30AM. Meeting point will be at Starbucks, across from Seaport Casino, the walk will end at Iguana Joe's Caribbean Bar & Grill
After meeting at the Starbucks across from the Seaport Casino, we will walk to the Wilhelmina Park then back to Marina and on to the Aruba Flea Market Stalls. We will continue to the Aruba Streetcar and the shops at its start and then the shops along its route. We will end at the trolley start a block from the restaurant for lunch.
The event is free, but pre-registration is required. Register at worldwidephotowalk.com, locate your city, and complete the free sign up form.
For more information please contact George at george@georgeVphotography.com.q