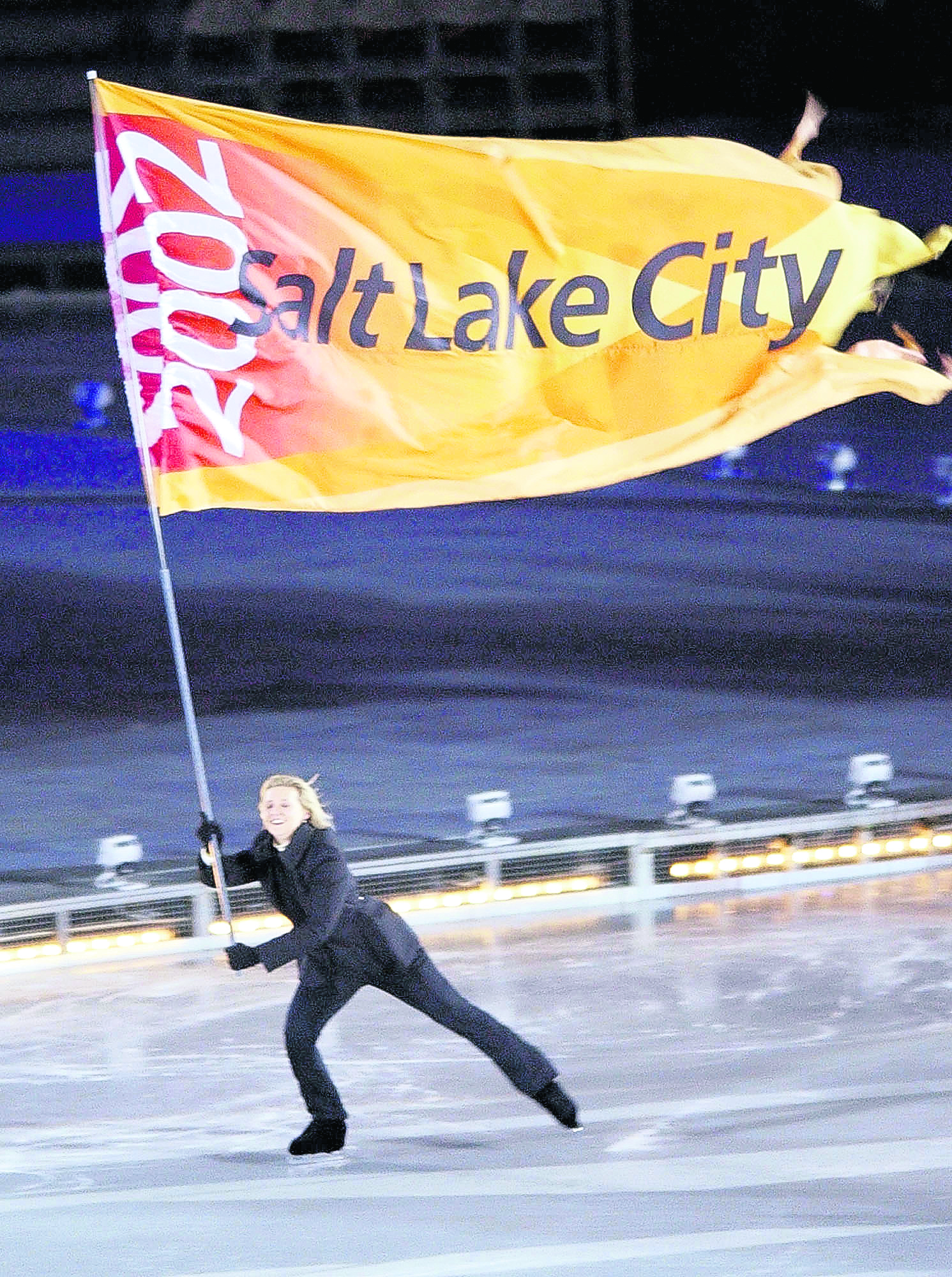 By BRADY McCOMBS
Associated Press
SALT LAKE CITY (AP) — Salt Lake City on Wednesday became the first U.S. city to announce its intentions to bid for the 2030 Winter Olympics as this year's games get ready to kick off in South Korea. The city's Olympic exploratory committee concluded that Utah could host the Winter Games again without losing money thanks to existing venues and the budget expertise of a team that put on the 2002 Olympics.
The committee's 140-page report, which includes a budget estimate of $1.35 billion, will be sent to the U.S. Olympic Committee and the International Olympic Committee, said Fraser Bullock, Utah panel co-chairman. Bullock will be in Pyeongchang this month and plans to meet with officials.
Utah's bid would focus on Salt Lake City being a reliable, experienced Olympic city that could host at a lower cost than other places, which state officials believe aligns with the IOC's "Agenda 2020" blueprint for future Olympics. It calls for fewer billion-dollar projects and more venues already in place.
Salt Lake City could face competition from Denver and Reno, Nevada, which are considering bids. Internationally, cities weighing the move include Sion, Switzerland; Calgary, Canada; Stockholm, Sweden; and Sapporo, Japan.
Salt Lake City, which prefers the 2030 Winter Games but is open to 2026, has a "reasonable" chance because of its history of hosting alpine events and the success of the 2002 Olympics, but the IOC would prefer a European city for at least one of those slots, according to Chicago-based sports-finance consultant Marc Ganis.
European voters have consistently rejected Olympic plans since Russia spent $51 billion on infrastructure for the 2014 Sochi Games. Voters in Austria last year rejected a proposed 2026 bid by two-time host Innsbruck. Only two cities bid for the 2022 Winter Games.
Utah organizers will have to overcome the stigma from a bidding scandal that marred the buildup to the 2002 Games and resulted in several IOC members losing their positions for taking bribes, Ganis said. Mitt Romney came aboard and helped turn things around. "It's a reminder of a period of corruption at the IOC, which they'd like to forget," he said.
Utah organizers insist that they salvaged their image by putting on successful games. The state plans to tout the fact that its bid, whose estimated budget excludes security costs covered by the U.S. government and spectator transportation, has widespread support from residents and top leaders.
"The report affirms what we've always kind of believed: That we are in a tremendous position to host the Winter Olympics again," Gov. Gary Herbert told reporters Wednesday. The 2030 Winter Olympics wouldn't normally be awarded until 2023, but Salt Lake City prepared years in advance in anticipation of a possible dual award by the IOC next year for 2026 and 2030, said Bullock.
That's what the IOC did for the first time last year, scrapping its traditional rules and awarding the 2024 Summer Olympics to Paris and the 2028 Summer Olympics to Los Angeles.
It's not clear yet if the U.S. Olympic Committee will pick a U.S. city for the 2026 games, a decision expected by the end of March. USOC chief executive Scott Blackmun said officials believe 2030 is more realistic for the U.S.
Andrew Zimbalist, an economist at Smith College in Massachusetts, said Salt Lake City's $1.35 billion cost estimate seems low. He said it's not uncommon for cities to try to garner early political support by lowballing estimates.
The city faces several hurdles, including that LA is hosting the 2028 Summer Olympics, Zimbalist said. The same country hasn't hosted back-to-back Olympics since the U.S. in the early 1980s. Anti-American sentiment at the IOC also has deepened under Donald Trump's presidency, Zimbalist said.
"The U.S. is not viewed with a lot of love in the Olympics movement," he said.
Bullock said LA overcame it and he's confident Salt Lake City can, too, noting that people worldwide recognize that Trump will be "long gone" by 2026 or 2030.