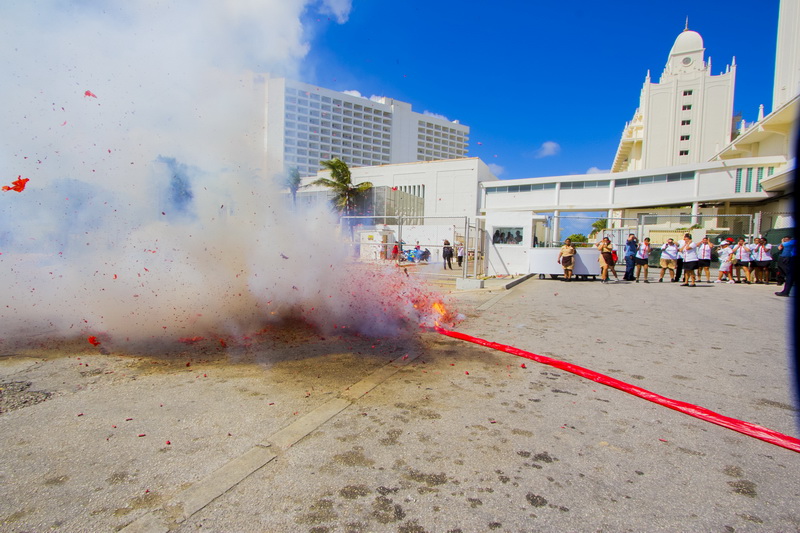 ORANJESTAD — Riu Palace Antillas and Riu Palace Aruba said goodbye to the last day of 2018 beside its guests and employees with the traditional "pagara". Many people from the Aruban community came together to dismiss the year and to enjoy the "pagara" of 6 million shot of Riu Palace Antillas and Riu Palace Aruba.
Employees of the RIU hotels in Aruba put the "pagara" starting from Riu Palace Antillas till Riu Palace Aruba and the General Manager was who fired up the "pagara". Everyone present was happy to come in union to enjoy together the last day of 2018 and to remember how the year went.
After the "pagara" the family of Riu Palace Antillas and Riu Palace Aruba wished a happy and prosperous new year to each guest and to Aruba's community and wished that everyone's dream come true.
About RIU:
The international RIU chain was founded in Mallorca by the Riu family in 1953 as a small holiday firm and is still owned by the family's third generation. The company specializes in holiday resorts and over 70% of its establishments offer its acclaimed All Inclusive by RIU service. With the inauguration of its first city hotel in 2010, RIU is expanding its range of products with its own line of city hotels called Riu Plaza. RIU Hotels & Resorts now has 92 hotels in 19 countries which welcome over 4 million guests a year and provide jobs for a total of 28,894 employees. RIU is currently the world's 34th ranked chain, one of the Caribbean's most popular, the third largest in Spain in terms of revenue and the fourth largest in number of rooms.